Bluebell Railway Weddings
Familiar to thousands from appearances on television programmes like Downton Abbey, the Bluebell Railway offers a truly exceptional wedding experience: a civil wedding ceremony and wedding reception that can be held in a dedicated suite or even on a classic steam train.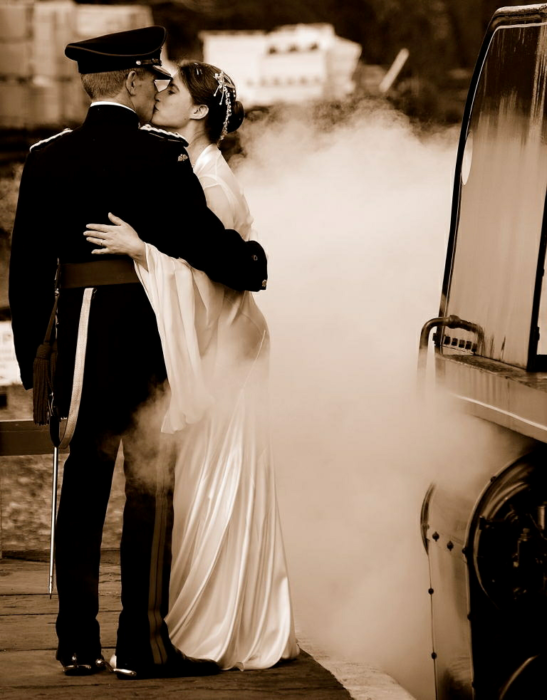 Getting married on-line … the railway line!
Running between Sheffield Park and East Grinstead, with station stops at Horsted Keynes and Kingscote, the Bluebell Railway was one of the earliest and is still one of the most extensive heritage steam railways. For the nostalgia buff, this is the most captivating part of getting married on the Bluebell Railway, an authentic historical experience, combined with luxury and good fun.
The Bluebell Railway offers two locations for a civil ceremony; the Birch Grove Suite and the Waiting Room on the platform of Horsted Keynes station. The Birch Grove Suite is a private space above the restaurant at Sheffield Park railway station – it's licensed to hold sixty for a wedding ceremony. The Waiting Room at Horsted Keynes station, a beautifully restored Victorian building, holds forty people including the bridal couple and two Registrars. 
Above all, what this wedding venue offers is a truly unique opportunity to marry in style, and to give your guests an unmatched experience of the golden age of steam.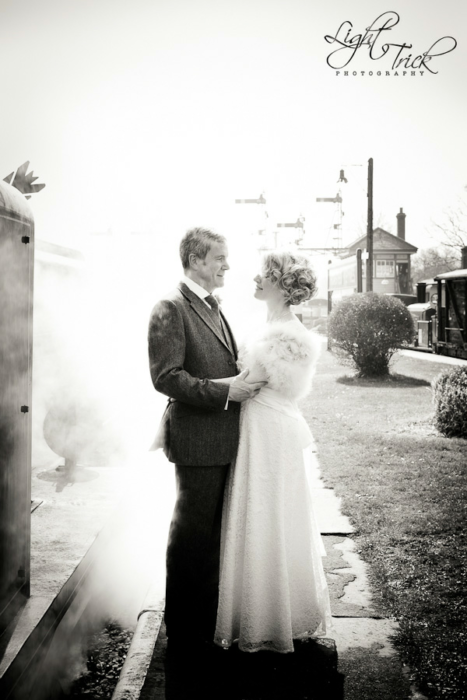 Bluebell Railway wedding reception
Perhaps one of the most unusual wedding reception venues we've come across, bride and groom can actually take their guests on a glorious trip along eleven miles of track on an opulent Golden Arrow Pullman train. Travelling in the unmatched luxury of the 1920s, the Golden Arrow comfortably accommodates 64 guests in two Pullman cars. Further First Class carriages can be added to bring the wedding party up to 106. Of course the carriages are pulled by a steam train, added the romance of the steam age to the romance of the wedding day. As a final finishing touch, a jazz band can serenade you, or you can include the live musicians of your choice in your party. The Birch Grove Suite is also available for wedding receptions.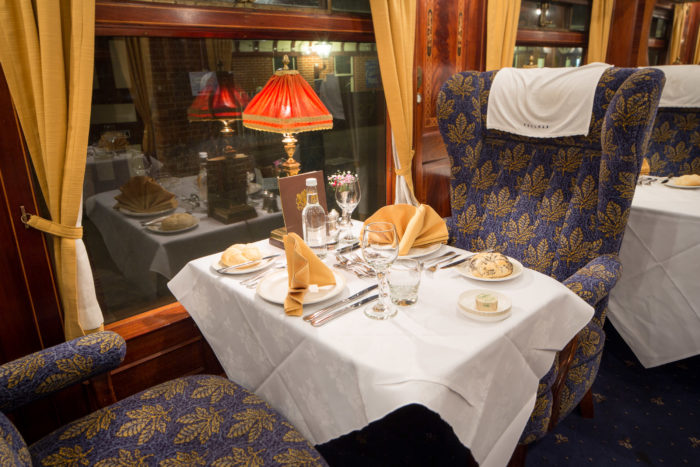 In either case, a delicious wedding breakfast begins with canapés and champagne under a gazebo on the station platform and continues with your chosen menu. In fact the Bluebell Railway team can arrange everything for you, from designing your wedding invitations, through to room decor, a photographer, vintage transport to and from the railway station, live music, a wedding cake and all your personal flowers. Their wedding coordinator will be happy to take the stress of planning your big day off your hands, or to work with you to ensure your enjoy whatever decor, food and entertainment you prefer.
Find out more about Bluebell Railway
View all our Unique Wedding Venues