The Wedding Directory guide to choosing the perfect wedding scent
Why choose a wedding scent?
It isn't always the first thing on a bride's mind, but actually, choosing a wedding fragrance isn't just a lovely idea, it can be a way of giving yourself some time and attention during a process that often feels like its become a whirlwind in which we're trapped. Wedding planning is amazing, wonderful, exhausting, sometimes frustrating but sometimes it can feel like its in charge of us, rather than the other way around. Devoting yourself to something as personal and intimate as selecting the ideal fragrance for your wedding day is a little treat, a precious moment of self-care, that no bride should overlook.
And after your wedding, the perfume you chose will evoke a unique set of memories for you and your partner … like your wedding album it will bring back that day, but unlike your wedding photos it can be a secret bond between you, something that you keep for anniversaries or special days or that you can evoke just by going to the scent bottle and reminding yourself of your wedding celebration. It's also something you can spritz on gifts that will remind your other half of your most important moment together and even use to scent the bedroom on a romantic weekend away – there are so many ways that a wedding scent can continue to contribute to your life once the big day is over.
How to select the perfect wedding fragrance
First, it's good to look at the scents you currently wear, so that you can choose something from within the same fragrance family. This is most easily done by checking if there is a note in your favourite perfumes that really appeals to you – you can find a new fragrance that suits you by selecting a perfume that contains that same note or notes.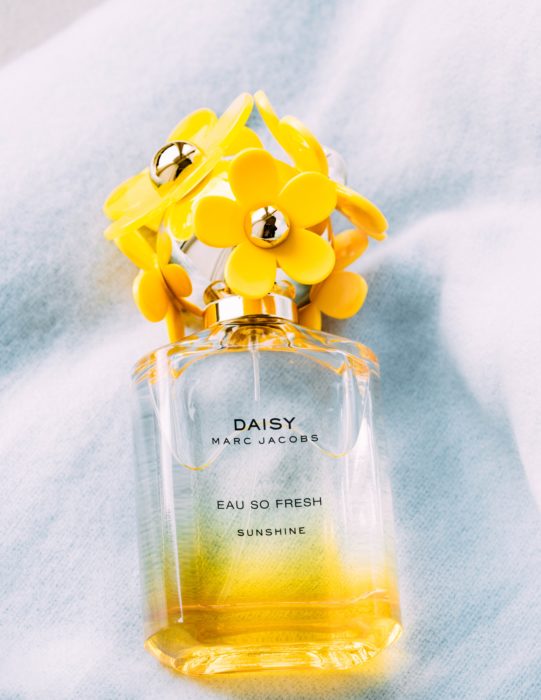 Your wedding dress may also be a good starting point for a new scent with which to celebrate your wedding day:
for example if you're choosing a boho wedding with a floaty dress and fresh flowers in your hair, a floral fragrance is the perfect accompaniment
for a minimalist wedding gown, you might choose something much more sophisticated, even drawing on the classic houses like Chanel and Givenchy for inspiration
and if you're planning a winter wedding, you can really ramp up the wintry atmosphere by opting for a fragrance that offers the woodsy, warming notes of Christmas.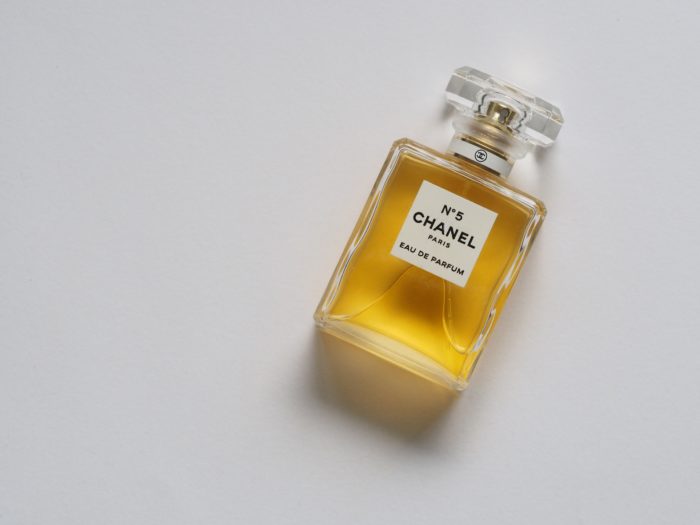 How to use your wedding scent
Begin by trying out the fragrances you've shortlisted by wearing them all day and seeing how they hold up. Some scents just don't have the staying power necessary for a big day and others – even today – may have ingredients that might stain or otherwise affect your beautiful outfit. This is particularly true for 'natural' formulations which can contain oils like patchouli which have dark colouration.
This also gives your beloved a chance to respond to your shortlisted perfumes because you want to be wearing something that appeals to them as much as to you and harmonises with whatever cologne, aftershave or perfume they'll be wearing themselves.  With the new range of gender neutral perfumes on offer, you might even decide that you're going to wear the same fragrance to demonstrate your togetherness.
Finally, choose a scent that can be layered, so it has a body lotion and maybe a soap to underlay the perfume itself. This gives your fragrance staying power throughout the day. And make sure you have a travel size of the chosen scent in your maid of honour's handbag, so that you can refresh your fragrance whenever you get the chance.