Choosing what to incorporate into your wedding tradition as your 'something old' can be a tricky task. Therefore, we have come up with five great ideas to inspire your wedding planning brainstorms.
Photos
Why not commemorate someone who can't be with you on your wedding day by placing old, vintage photos of them throughout your venue. Alternatively, you could take a special and meaningful photo such as, your grandparents on their wedding day and put it in a locket or charm. This way, they will be close to you throughout your special day.
Jewellery
A very common item to wear as your 'something old' is an item of jewellery passed down from a family member. From your Mother's favourite pearl necklace to your Great Grandmother's precious brooch, you can incorporate the jewellery into your ensemble in any way you like. A unique way to showcase jewellery such as, vintage earrings, would be to attach them to your bouquet for an added twinkle.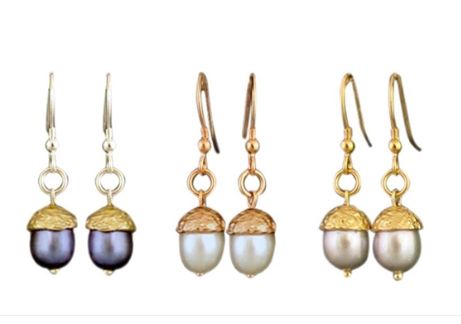 Vintage wedding dress
If you're somebody who loves fashion from a bygone era, why not wear a vintage wedding dress as your something old? From classic lace gowns to intricate, delicate detail, you will look stunning in an antique dress. Alternatively, you could wear a vintage veil instead.
Shoes
Who said you have to buy a brand new pair of shoes for your wedding day? Polish up your favourite pair of trusty heels or trainers and wear them hidden under your dress. You'll be guaranteed great comfort and you'll also save a lot of money, which can be put towards another area of your wedding day.
Perfume
If you have a signature scent that you've worn for years, wearing this perfume on your wedding day can be your something old. Not only will it evoke fond memories for years to come after the wedding but, it'll also remind your hubby on your big day of all the great experiences you've had together since you've been a couple.