For over three decades Anthony Blay Groomswear has been helping grooms and groomsmen express themselves through formal designer menswear. Any groom today wants to find the balance between the classic style of formal menswear and the added panache that is delivered by picking some designer touches that demonstrate their personality and wedding theme.
For bridal couples in the Wokingham and Ascot area, Anthony Blay has been the perfect wedding partner, helping grooms, groomsmen and male guests find the ideal wedding outfit.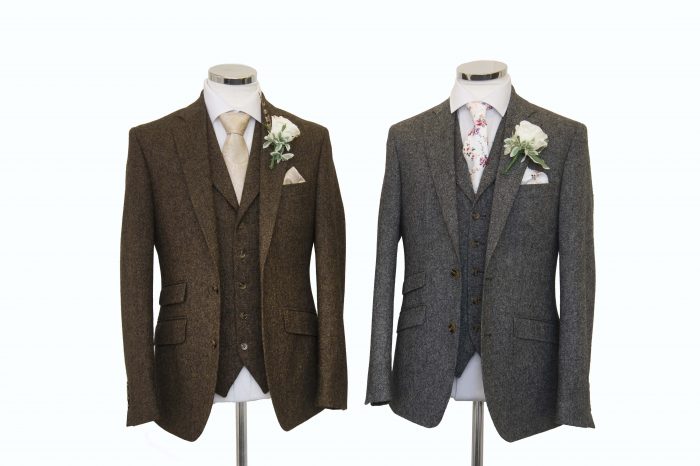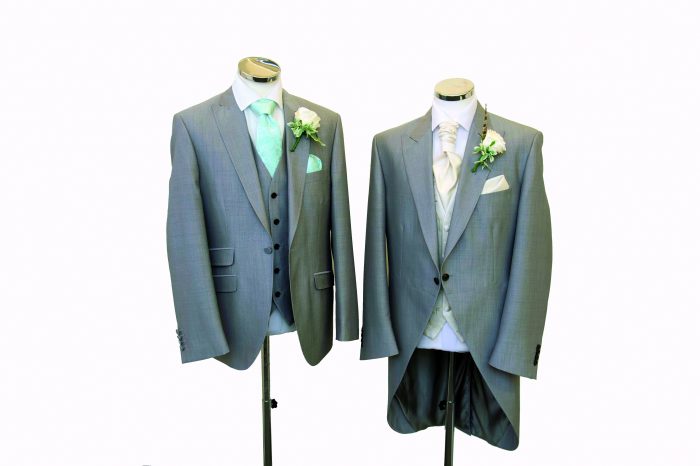 White tie wedding wear
We know that 'white tie', the most formal of all wedding dress codes, can strike fear into those who've been ever trussed into an ill fitting tuxedo or tail jacket, or who've found themselves constrained by their white waistcoat or strangled by their bow tie. At Anthony Blay, experienced staff ensure that every white tie ensemble fits perfectly and looks splendid, in addition they offer a stunning range of bow ties and take care of every detail, including the right cufflinks to finish every  appearance with flair.
Black tie wedding wear
Often the choice for evening weddings, black tie dress codes require a tuxedo, a black bow tie and a cummerbund. Black patent leather shoes are traditional, although we increasingly see grooms and groomsmen opting for different dress shoes, particularly if they are going to perform a 'groom's dance'. This has become a popular innovation for many evening weddings and has required the team at Anthony Blay to ensure that black tie outfits combine style with ease of movement, a balancing act they perform with aplomb – perhaps more aplomb than some of the dancers they outfit!
Formal or black tie optional wedding wear
This wording allows for a wider range of self expression than either of the previous two codes. While a tuxedo isn't required, it's always acceptable for 'formal' weddings, however a dark formal suit and a tie can also be chosen. Anthony Blay has seen some exciting innovations in this area – fewer tuxedos and a wider range of suit colours including charcoal, navy and even cocoa. In summer, 'formal' may confidently be taken up to mid greys and a range of blues in suiting shades.
After this there's a bewildering range of choices from 'creative black tie' to 'woodland formal' which might lead a wedding guest to panic, but never fear, the Anthony Blay team have seen it all and can help guide every man to an outfit that not only looks superb but also feels comfortable and allows him to be confident that he's going to fit right in and be a credit to a bride and groom.
So whether you're a groom who wants to stand out, or a guest who's puzzled by the dress code of a wedding you're attending, start by contacting Anthony Blay so you can be sure you'll be the best dressed man present.
Anthony Blay, 27 Rose Street, Wokingham RG40 1XS
Find out more about Anthony Blay Groomswear
Tel: 0118 978 1861               Email: [email protected]        www.anthonyblay.co.uk