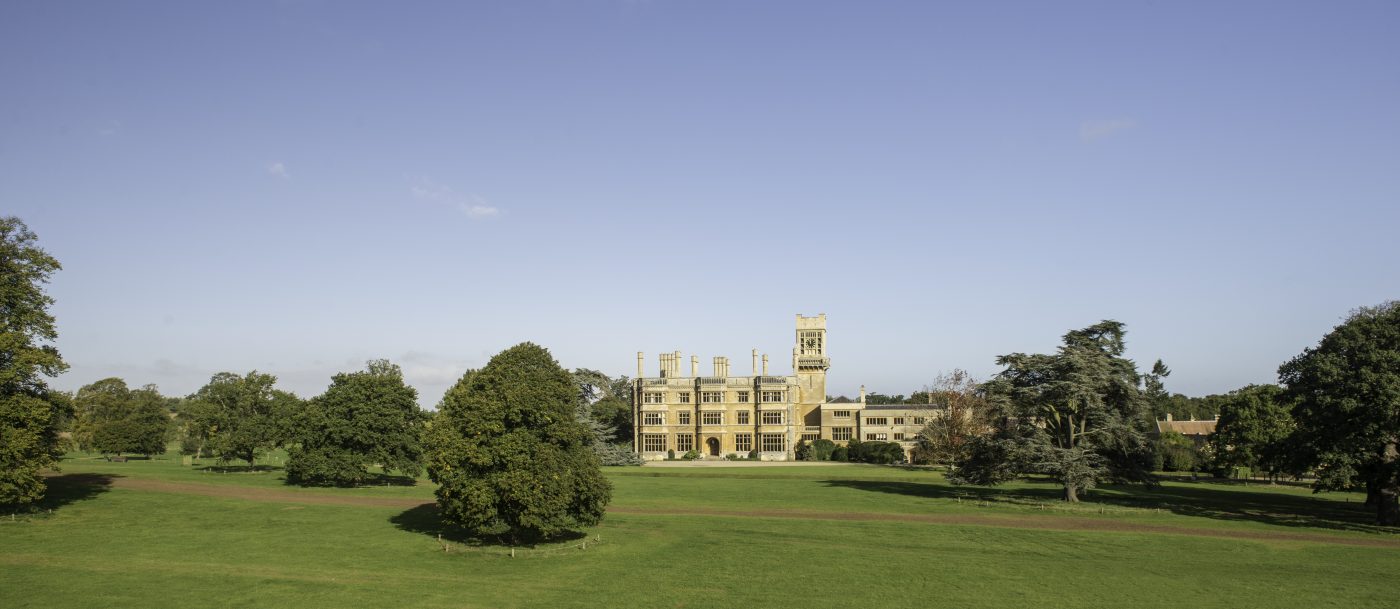 When it comes to special wedding venues, few can rival Shuttleworth. So what makes Shuttleworth such the perfect Wedding Venue in Bedfordshire?
Well, there's the five thousand acre estate with a rolling parkland, a sweeping drive up to the stunning Shuttleworth House, and the nine acre Swiss Garden with its late Regency design. Then, every bride will appreciate the way that the Shuttleworth Estate has become so wedding friendly, for example there are not one, not two but four licensed rooms within the House, so every civil ceremony can be perfectly accommodated whether it's a huge bash or an intimate event. And of course there's the dedicated wedding team who work with every bride and groom, or their wedding planner, to craft a day that will be both unforgettable and yet easy to organise.
If we've whetted your appetite for this truly spectacular venue, then read on, because even the most demanding bride cannot help but be impressed by the three different venues that Shuttleworth offers.
The House at Shuttleworth
The beautiful mansion, built in 1875, stands on the site of an earlier red brick manor house. One of the things that made this house so impressive then, and still today, was the incorporation of a still frame, designed by the architect Henry Clutton, reputedly made Clayton & Shuttleworth. A feature of the house that is truly outstanding is the wonderful collection of 19th century art, including works by Sir Frank Dicksee, Benjamin Williams Leader, George Vicat Cole and Frank Holl. These, along with the interior furnishings created by Gillows of Lancaster give a feeling of opulence and style particularly well suited to large wedding parties and to flapper brides … a la Downton, of course!
The Parkland
With champion trees, glorious vistas and a huge swathe of perfect English countryside to gaze upon, many brides find that Shuttleworth Park is the ideal location for a marquee wedding – particularly in the summer months when the scenery is at its most typical, this is an idyllic venue for those who want an outdoor wedding. The landscape lends itself to relaxed, naturalistic photography and brides seeking a relaxed, serene wedding will definitely find the parkland is their first choice.
The Swiss Garden
For a more formal approach, the Swiss Garden is a unique wedding venue, offering a late Regency design garden which is unparalleled in the UK, and which contains two different licensed locations, the Swiss Cottage itself or the magical surrounding of the Grotto and Fernery. These two locations are so different that it's really worth exploring them in more detail. The Swiss Cottage is a beautifully restored gingerbread cottage of a venue, especially appealing to the vintage bride, while the Grotto and Fernery, set in a glasshouse, are stunning locations with a tiny touch of the Victorian Gothic, which works particularly well for couples wanting a wedding that's a little bit different.
Planning a wedding at Shuttleworth
Shuttleworth offers either in-house catering or dry hire, and has a dedicated weddings team who can help any couple establish just how to hold the perfect wedding using Shuttleworth's facilities. With regular wedding fairs to give brides a chance to explore the venue in depth, this really is one place that makes every bride feel like a queen from the day she chooses Shuttleworth until the moment she leaves it as a glowing new wife.
Old Warden Park, Near Biggleswade, Bedfordshire SG18 9EA
Telephone:01767 627917     or  Find out more about Shuttleworth