Spotlight on Orton Hall Hotel & Spa
Thinking of getting married in Cambridgeshire? Few wedding venues have as much to offer as Orton Hall, a hotel with a long and sometimes notorious history which includes having been the home of the Marquess of Huntly, George Gordon – who is perhaps best known for his links to Gordon's Gin!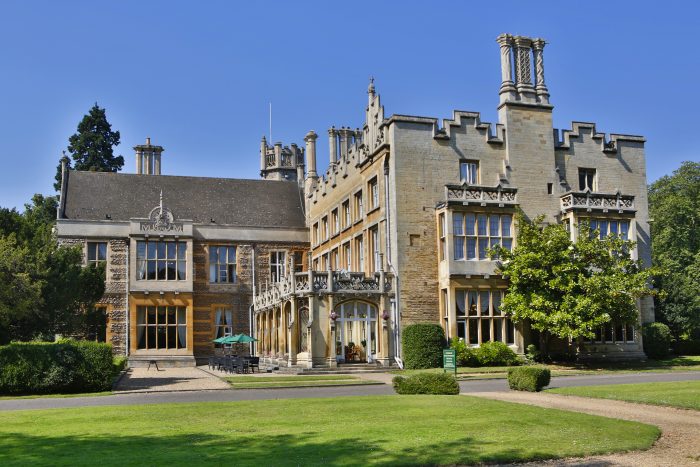 Civil Ceremonies Cambridgeshire
Of course Cambridgeshire is full of religious venues that can host a wedding but the growth in civil ceremonies has led to many brides and grooms looking for a different kind of space for their wedding – somewhere spectacular and luxurious, a setting that will make their wedding as unforgettable as the location in which it's held.
Orton Hall – with its ancient pedigree, breathtaking architecture and opulent service is a treasure that any wedding planner would be thrilled to possess, if only for the period of a wedding reception. Starting with the arrival, through twenty acres of mature parkland, through to the glorious structure of Orton Hall itself, and the four distinctively different rooms licensed for civil wedding ceremonies, this is a wedding venue, Cambridgeshire based but worthy of international renown.
Orton Hall's four ceremony rooms
The Huntly Restaurant is perfect for intimate weddings, seating 40 within a Tudor panelled space, rich in ornate carvings, that creates a sense of elegance and style and is available until 5.30pm daily
The Great Room seats 90 and with its dark beamed ceiling has a dramatic Elizabethan ambience that works especially well for winter weddings and for brides wearing a richly coloured gown
The Orton Suite seats 140, is fully wheelchair accessible and is an excellent venue for the larger wedding and particularly for couples wanting an elaborate ceremony
The Conservatory seats 90 – while 'conservatory' usually suggests a light and airy room, this doesn't begin to express the nature of Orton Hall's Conservatory, which has stained glass window that throw sweeps of glorious colour across the room, and an elaborate gilded ceiling which makes the perfect frame for any wedding.
What makes all these rooms so special is that they are accessed via the wood panelled hall with its Tudor staircase which makes every bride's entrance into a truly splendid affair. Not only that, but when it comes to the wedding album, the staircase is a perfect setting for treasured family photographs.
While you cannot get married outdoors in England, unless the ceremony is conducted in a permanent licensed structure, Orton Hall is in the process of creating a wedding gazebo in the hotel grounds so that weddings can take place outside. So for brides who have always wanted a country house wedding and an outdoor ceremony, Orton Hall could be the perfect choice from late summer 2019 onwards.
Receptions in Cambridgeshire
Orton Hall's attractions don't end with its wedding venues. The hotel has stylish public spaces, a well-equipped spa and 70 en-suite bedrooms that make this a thoroughly delightful choice for a destination wedding or for the reception of a wedding ceremony held in a religious venue.  A mere two and a half miles from Peterborough, Orton Hall is a great wedding choice for a couple whose friends and relatives are far flung.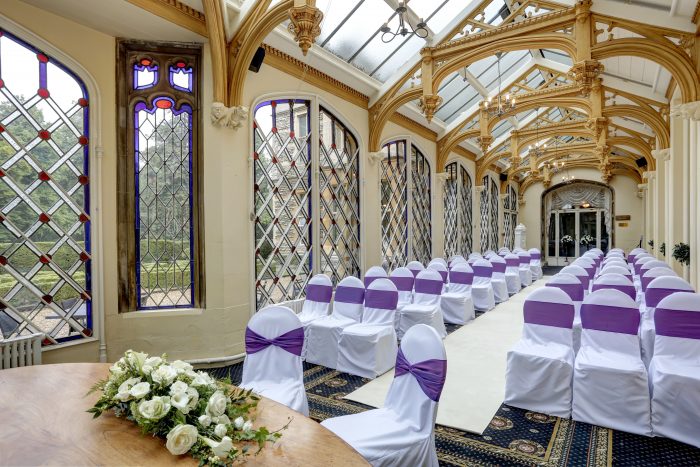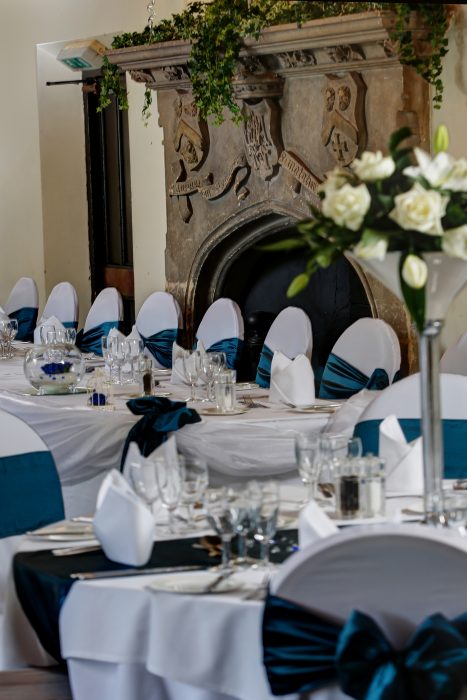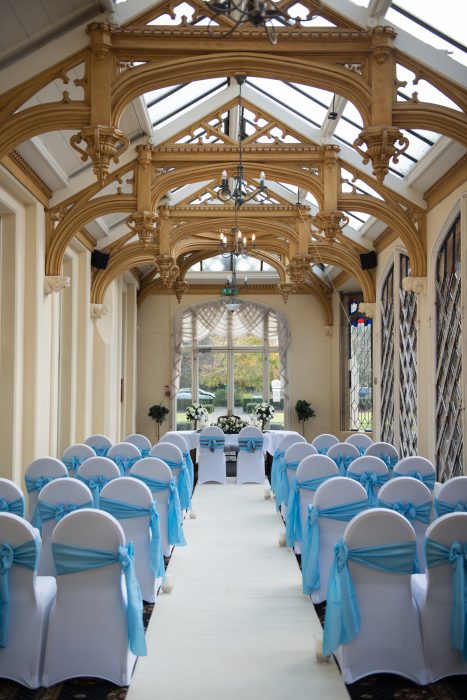 Orton Hall Hotel and Spa, The Village, Orton Longueville, Peterborough, Cambridgeshire PE2 7DN
For more information  or   Telephone: 01733 391111