It's always a conundrum – are wedding favours a frivolous extravagance or a delightful memento? Stories of people finding their favours in the car park after the reception strike horror into bride and groom, and stories of brides and grooms too mean to supply favours are just as common! The solution – charity wedding favours.
On the happiest day of your lives, you can offer support to people and the planet, and give your guests a favour that is bound to strike them as tasteful, appealing and appropriate. There's a huge range of charity wedding favours to choose from, and we've selected four that absolutely tick every box: beautiful to look at, worthy causes, and excellent public relations so that guests can see what the charitable donation is achieving.
Bluebell Wood – https://www.bluebellwood.org/shop/10-wedding-favour-deposit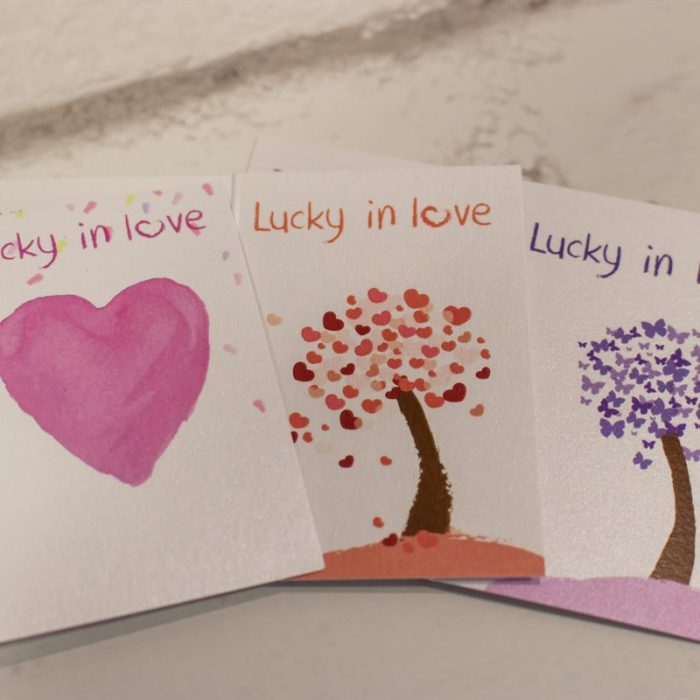 Bluebell Wood Children's Hospice was launched in 1998, helping children and their families to spend time together in wonderful surroundings in the most difficult moments they will ever experience. Hundreds of children in South Yorkshire, North Derbyshire, North Nottinghamshire and North Lincolnshire have come to the hospice to pass away in loving circumstances. Tired parents have been given some respite, confused and angry siblings have been given support and understanding. It's a very local, but very professional project, which is positively impacting families when they need help most. And their wedding favours are not just gorgeous, they give your guests a chance to scoop a £1,000 lottery prize!
Wildflower Favours – https://wildflower-favours.co.uk/product-category/weddings-and-other-events/charity-seed-packets/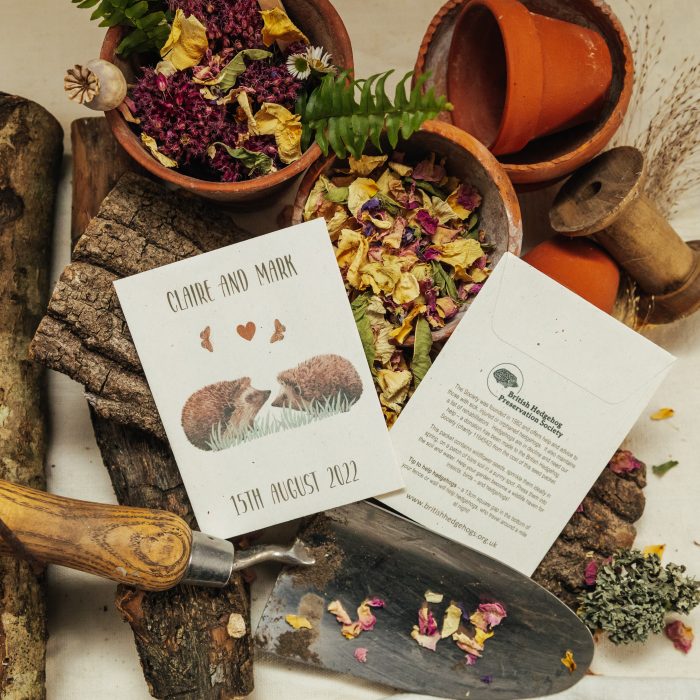 We love this organisation because they are a one-stop shop for wedding favours. From their portal you can choose to support bats, bees, Friends of the Earth, hedgehogs, seahorses or animal rescue centres. Their seed packets are very cute and this is the perfect place to find a case to support that works with your themed wedding – seahorses for a beach theme, bees for a barn wedding etc. It's just a great way to link your wedding day to a fantastic cause.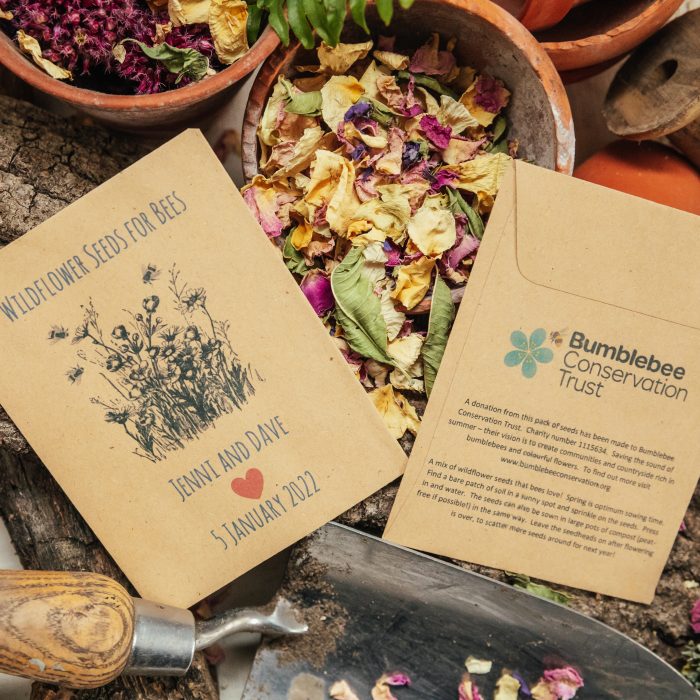 Help for Heroes – https://shop.helpforheroes.org.uk/products/wedding-favours
Engaging with the loving spirit of a wedding, by making a donation to help a hero with psychological, physical or welfare issues is easy with Help for Heroes. We all know the trauma that service personnel can experience, and this charity offers support for injuries both obvious and invisible, education and help to transition back to civilian work, and key-worker access so veterans can live safely as they age and face new challenges. You can choose to offer a wedding favour gift card, or for a slightly higher donation, elegant enamel lapel pins that will thrill your wedding reception guests.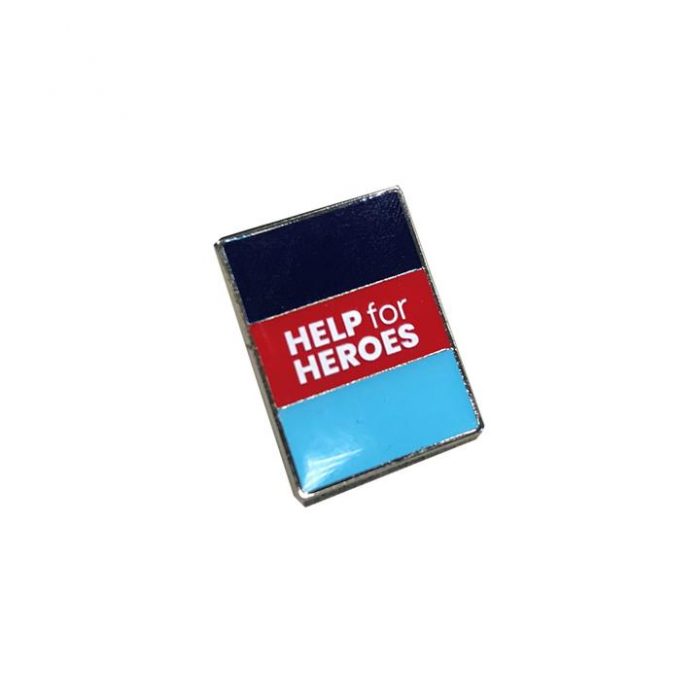 Breast Cancer Now – https://breastcancernow.org/get-involved/do-your-own-fundraising/charity-fundraising-ideas/fundraise-in-celebration
Breast Cancer Now is a charity that focuses on ending breast cancer in two ways, improving early diagnoses of breast cancer and developing new treatments for it. They offer super-cute pink heart pins that make lovely weddings favours for your guests.