Get married in Kent – the garden of England 
Kent has long been known as 'the garden of England' and for good reason … its traditional riches came from its wonderful temperate climate and rich soil which led to it becoming a county-wide market garden; growing England's apricots and peaches, asparagus and peas. Today, Kent's gentle climate makes it one of the safest choices for an outdoor wedding, and you can even get married in a traditional Kent orchard, surrounding by apple blossom in spring, or ripe apples in September.
Kent scenery – the traditional chocolate box image
Kent has 350 miles of coastline which include some of the UK's most iconic vistas – the famous white cliffs of Dover, the beaches of Margate and Broadstairs and picturesque fishing villages like Whitstable. Inland, Kent's orchards and farms are famous for their beauty as well as their productivity and they offer the opportunity to have your wedding or civil ceremony in a barn, with all the fun that entails from a barn-dance reception.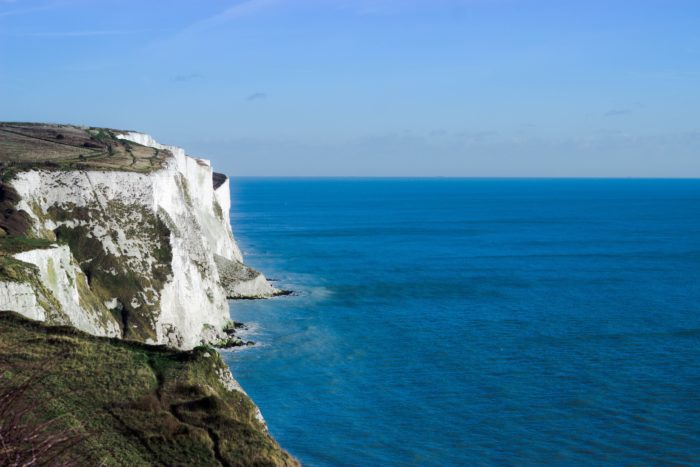 Kent's history – a county of castles and cathedrals
Kent's architectural history goes back thousands of years, and is best recorded in the wonderful mosaics of Lullingstone Roman Villa, but it was really after the Norman Conquest that Kent's landscape began to change. In fact Kent was the first county to have two cathedrals, which means that for those planning a traditional wedding, their choices are doubled! Kent has hundreds of small village churches too, each with its own particular charm, and each of which is the perfect location for a charming wedding.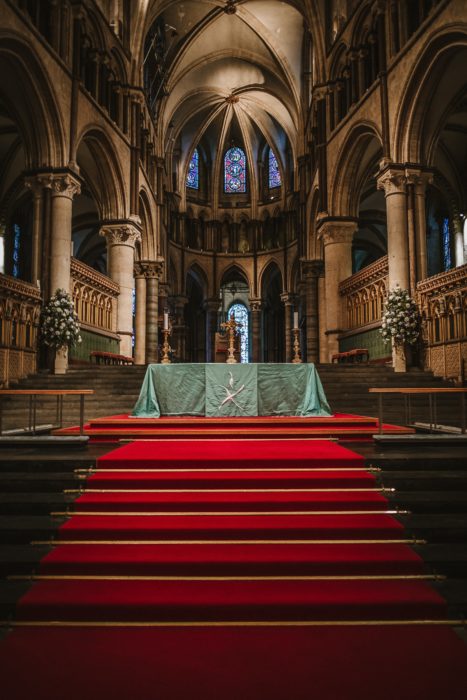 Kent's other history – the military connection
For families with a military connection, Kent is rich in places to explore as part of a weekend wedding or to host a wedding reception. Dover Castle, Biggin Hill, The Royal Engineers' Museum and Chatham Dockyard are all redolent of our countries track record in military might. The Biggin Hill museum commemorates the Battle of Britain, which was fought largely above the skies of Kent, while Chatham Dockyard is redolent of our naval history and offers many opportunities to explore Britain's maritime prowess as part of your wedding celebrations.
Wonderful wedding venues in Kent
Religious architecture isn't the only thing that Kent has to offer to bride and groom. There's also the Turner Contemporary, built in 2011 to celebrate the work of one of the UK's greatest landscape artist, JMW Turner – but it's also licensed for wedding celebrations and its stunning, pure white architecture makes an outstanding backdrop to a minimalist wedding photo album.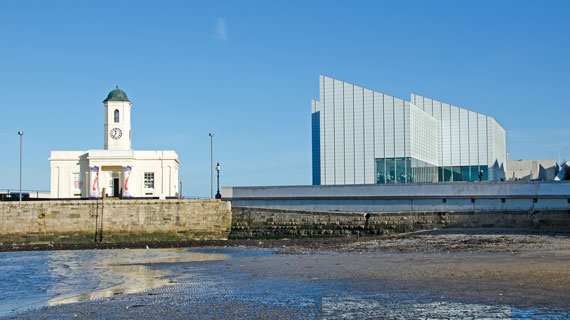 Kent also offers the chance to get married in by Victorian Oast Houses, amusement parks, on private safaris or in wind or watermills – in fact there's almost every kind of wedding venue imaginable in this wonderful county.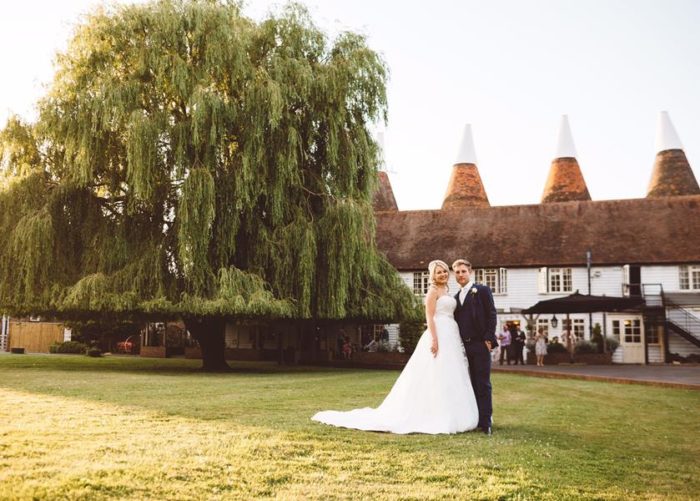 To see our wonderful selection of wedding venues in Kent, click here