Planning a destination wedding can be hard work, especially if you are really precise about what you want and how you want it. Thankfully, more and more wedding venues in the UK are being listed every year, giving couples the chance to create their perfect setting for their perfect day. For instance, if a couple plans to look at country house wedding venues for their big day, they can now easily find a number of options to choose from, each with its own particular charm.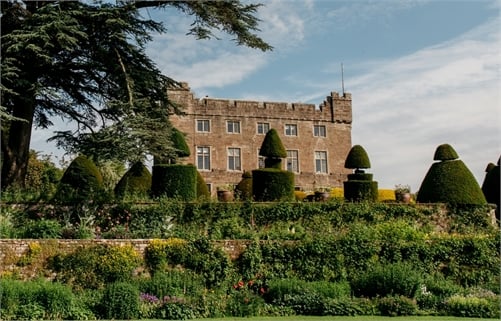 Why Search for Wedding Venues in the UK for A Destination Wedding?
When people usually think about destination weddings they think about sandy beaches or tropical paradises, where the bride and groom can exchange their vows in the most romantic setting. But some couples prefer a more traditional approach. They usually look for venues that have more to offer than just a beach and sun. they look for places that have spectacular views of history-rich landscapes or activities such as horseback riding or golfing. These are the kind of places that more and more people are looking for and where they imagine themselves when that special day finally arrives. But how do you find a place like this and, even more important, why would one choose a place like this?
Certainly the idea of getting married on a beach, at sunset, has a particular appeal to it. And many people all over the world do it annually. But there are many other places that have a fairytale feel to them, that make for a great place to get together with family and friends, and tell the person you cherish most in the world that you will spend the rest of your life with them. these are some of the best wedding venues UK in the world, and wedding planners and couples alike flock to them year after year in order to get a piece of the action. They offer that special something that will set any couples' special day apart from any other wedding day. And the locations offered increase every year.
A while ago, if your dream wedding was in a small church, in the countryside, and then having the reception in a converted barn, full of rustic ambiance and charm, you had to put hours of research into finding the perfect spot. Now, the internet and a Wedding Directory can help make this task so much easier. Nowadays, wedding venues in the UK come in all shapes and sizes, all over the country, so that you can find that perfect backdrop for your magic moments. From old manors and small palaces, steeped in history and just the right amount of romance, to country houses and luscious gardens in the country, they're all just waiting for the perfect couple to discover them and say their "I Dos". If you're not a big fan of history, or just want something more intimate than a big garden party, you can now find many more options for your dream wedding simply by searching the internet and picking out the right one for you. Wedding planners and venue owners are just waiting to help you make your dream come true.
What Do These Wedding Venues in the UK Offer?
Well, everybody knows that part of the fun of a destination wedding can be the activities you have planned for the guests. Whether it is a wine tasting right in a vineyard, playing a round of golf or tennis on one of the UK's finest courses or courts or simply taking in the scenery surrounding your location, every destination wedding has to have something to keep your guests entertained and make them say "Wow!". That is why wedding venues UK have a variety of activities, depending on where you see yourself tying the knot. One of the most popular activities is hiking. Whilst nobody packs hiking boots to go to a wedding, many wedding planners and venue owners have created special packages that include gentle walks in the countryside that will relax any guest and help them create special memories of your special event.
Another very popular activities are various trips. A lot of the wedding venues in the UK are located near various attractions, such as famous landscapes or buildings. Your wedding party would certainly enjoy a trip to the nearest picturesque village and a few hours of wandering around on its cobbled stone streets, just taking in the various sights and local attractions. Or, you can always take your guests to visit something more whimsical, like a whisky distillery. Most of the famous distilleries in the country offer guided tours and many of them have sampling rooms and even restaurants. This way your party guests can have a great day out and you can rest assured that it will leave a lasting memory for them.
For those who prefer a more conservative approach, brunch is always a very good idea. But in order to keep things interesting, you can always take your guests to brunch at the nearest clubhouse. There are dozens of them to choose from and most of them have some of the best catering you can possibly find. Also, the guests can play a round of golf, after eating, while those who are not interested in Golf can lie by the pool, work on their tan, play cards or just relax. There are hundreds of things one can do in order to make a destination wedding one of the best experiences in the world wherever the location.
What to Look for in Country House Wedding Venues for A Wedding?
When planning a wedding, country house wedding venues are very popular, especially among couples that want to make their wedding a memorable day for everyone in attendance. This means that they will be looking for a series of elements that make their venue the right one for them. Although the final decision will include several factors, some of these elements include accessibility. One of the major things a wedding venue has to be is accessible to wedding party guests. This means that the venue can't be too inaccessible, but set in a location where guests can feel they have left the hustle and bustle of their day-to-day lives behind. This is why country houses are in great demand as wedding venues, and thankfully the UK has a lot of them to offer.
Another thing couples looking at country house wedding venues will be paying close attention are to the facilities. Depending on the number of guests, the house has to be able to comfortably accommodate them all. Often Marquees are an option for increased capacity. Many country houses have the benefit of many different rooms which can be used to welcome guests, hold the civil ceremony, host the reception, and be the setting for the musical entertainment. Some also offer overnight accommodation for the bride and groom and some wedding guests.
Finally, one of the things anyone looking at country house wedding venues checks is photographic opportunities at the property itself. Nobody wants a country house that has an unkempt lawn or pond!. Many country houses have majestic grounds, with trees and gardens that offer the perfect location for garden drinks and also the perfect backdrop for photographs. Others might even have a lake with resident Swans or a babbling creek adding even more to the 'wow factor.