At first it may seem like a no-brainer – usually each wedding usher is somebody who has a personal relationship with the groom. But dig a bit deeper and you'll usually find that the role of usher doesn't suit every friend. It's a bit like choosing wedding suppliers; you may have loved your best friend's wedding cake, but that doesn't mean you'd choose her cake maker for your special day.
What does a wedding usher do anyway? Good question – ushers greet the guests and seat them for the wedding. This means they generally have to be outgoing and easygoing; the kind of person that everybody gets along with, so the groom's shy best friend might hate this role, and his younger brother might get over-stressed by trying to create a 'perfect' wedding seating plan.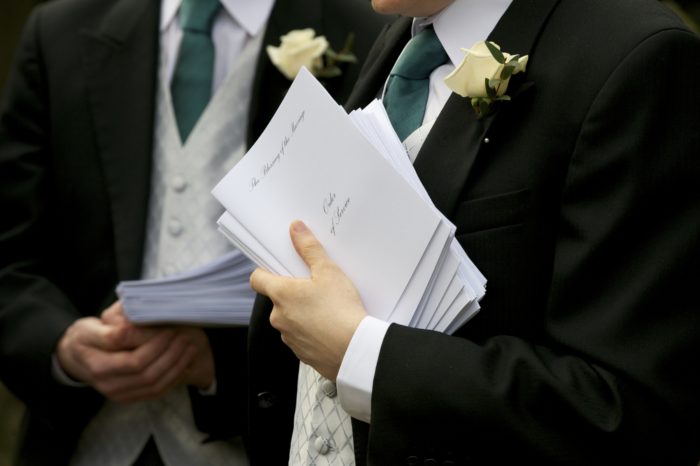 But that's not the end of the usher's duties. In addition they are responsible for supporting the best man to support the groom. That means choosing an outfit or being fitted for a suit so that you fit in with the rest of the wedding party, pitching in to help organise (and enjoy) the stag do, and be ready to help out on the big day, which might include showing up early to get ready with the groom and best man if you didn't stay overnight, being prepared to help younger members of the party – like page boys – get themselves ready and help calm their nerves. Then you might be asked to make sure that arriving guests know the wedding rules eg no confetti, no mobile phone snaps, and maybe even to help park cars.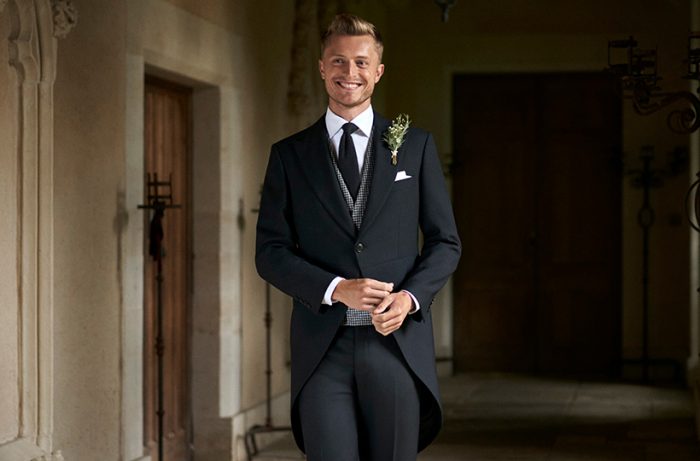 Wedding usher duties and delights
When showing people to seats, think about putting families with children in aisle seats and/or near exits who that they can easily get out if one of the little ones is upset or needs to get to the loo!  Ushers are also responsible for escorting the mother of the bride and the mother of their groom to their seats. Once that's all done, it's a good idea for one wedding usher at least to be standing at the back of the space so that late arrivals can be seated with minimum disruption (and told about the wedding rules too, of course).
At a traditional wedding, the ushers escort the bridesmaids out of the ceremony, then help to get the right people to the right place for their appearance in the wedding photos. Depending on the style of celebration, ushers may also be expected to help arrange the number of a local taxi firm so people don't drink and drive.
If it sounds like a lot of hard work, one of the most important duties is also to have fun! At the reception they should be first one the dance floor, making sure everybody given a chance to bop to something they'll enjoy, flirting with the bridesmaids is mandatory (if they're single) and making sure that the candid wedding snaps are unforgettable is part of an usher's job too.
Wedding suppliers – and how to choose them
There are so many aspects of the wedding journey that are fun … but choosing wedding suppliers is rarely seen as one of them. However, we have some simple tips that will help make this process truly enjoyable:
Search widely – it's a really good idea to begin your research online and with a search process that allows you to find the right venue, and then find entertainment, florists, photographers and hairdressers etc all in the same locality, so you can make your wedding cost-effective and avoid the inherent risks in having wedding suppliers travel long distances to be with you. You can also ask your venue for their recommendations, as they will often have a preferred list of suppliers that they can recommend with confidence. And, obviously you can use our services at the Wedding Directory.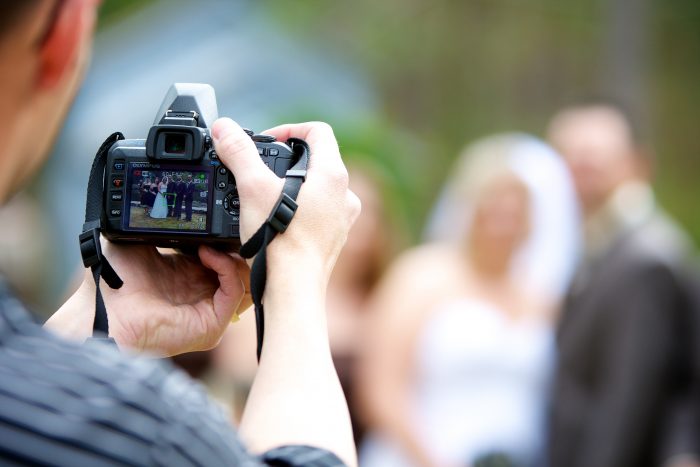 Know what you want – okay, that may sound like a crazy thing to say to a bride, but wedding suppliers can sometimes be highly persuasive and convince a bridal couple that they want what the supplier can offer, rather than what they truly dream of. So if you want dreamy atmospheric wedding photos, taken in the meadow behind the church, spell it out. Send photos that are similar, created a Pinterest board and share it with them. Email them, stating your requirements and insist they reply saying they understand. Part of knowing what you want means behind clear about your budget so they can tell you if it's possible to fulfil your dreams at that price – it's just not fair to expect a five tier cake for the wedding supplier's three tier price, for example.
Due diligence is your best friend – and this is one time when internet stalking is strongly recommended. Any supplier will share their best work with you, and so they should. But you can check hashtags and social media to see all their wedding work, not just the weddings they choose to showcase, because it's as important to see how they handle difficult circumstances as how they perform when things go perfectly. You should also be able to see how their approach has evolved over time, and double check that they have an address and phone number … even if they work from home, you want to be sure that you know where they are and how to get hold of them.
Enjoy working together – wedding suppliers often have great tips and tricks to offer, so trust their expertise and enjoy this once in a lifetime experience.