It's been a funny couple of years for weddings! As a result, there a bit of a ferment in the world of wedding trends, but one constant is that mother-of-the-bride fashions tend to run parallel with bridal gown tends. What does this mean for 2022?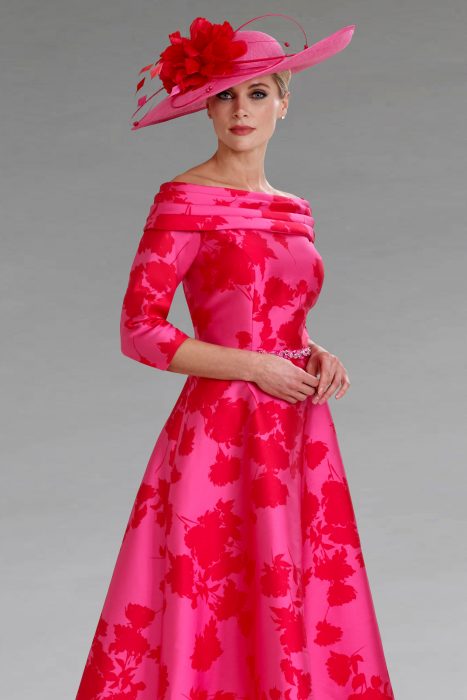 Ballet inspired mother-of-the-bride dresses
We're not suggesting tutus or lacing up your ballet pumps! But certain colours: blush, ashes of roses and oyster are definitely ballet influenced this year. Be careful with oyster by the way; ensure that you pair it with something strong like a magenta bag or a black hat and fascinator that shows you're not trying to steal the bride's thunder by wearing 'off' white. Light fabrics like gossamer and chiffon are also strong for the mother-of-the-bride, and if you're confident enough to wear a voluminous skirt you'll be right on trend. If that's a bit too much for you, look for fabrics with a lot of movement, plus small intricate details like delicate necklaces and earrings to give the right effect.
Maximisation
We're definitely seeing maximal wedding dresses in 2022. Silhouettes are becoming more flamboyant with frills and bigger sleeves (although nowhere near back to the Princess Diana styled wedding dress). For the mother-of-the-bride, this can mean power shoulders, a frilled or embellished front, or a fishtail on the gown. Colour is strong too – with jewel shades coming through for the summer and rich brocade and metallics featuring strongly in the autumn wedding palette. For the mother-of-the-bride, this means that summer shades like fuchsia, peacock blue and lime are on trend, and moving towards winter, look out for rose gold and copper as wonderful tones that will harmonise with the bridal party and are very flattering to most people, although blondes might do better if their metallic shade is laid over something like black, charcoal or navy to give them some uplift.
High necklines
The high neckline is a real feature this year. It's been a popular choice since Pippa Middleton wore her Giles Deacon dress, but it's really pushing through in 2022 and turns up in all the big collections. For the mother-of-the-bride, this is showing up mainly as high necklines on A-line dresses, a very flattering choice which works well for all but the most formal wedding.   One note of caution with the high neckline is that if it's paired with a hat that is too horizontal, it can really shorten your neck, so if you're wearing a hat or fascinator make sure it either sits to one side or has an off-centre feature like a feather or other embellishment that ensures your neck doesn't disappear.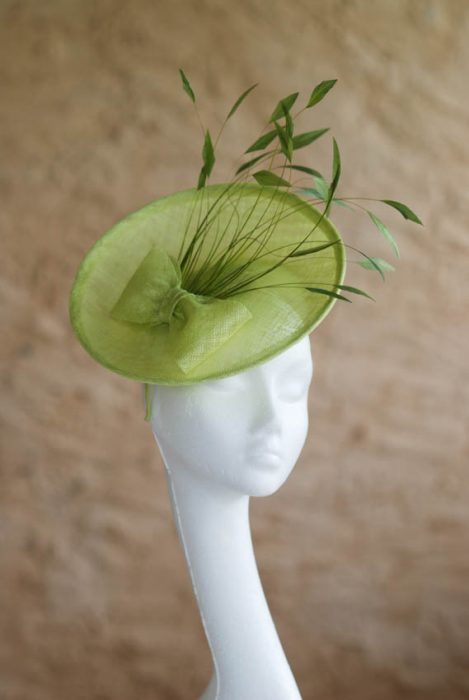 Lace
Lace is big this year, but needs to be handled carefully if the mother-of-the-bride isn't to look as if she's trying to steal the scene from the bride. Lace panelled dresses are one way to include this trend without OTT (just don't choose white or cream) and there are also some fabulous lace jackets that can be worn over a plain dress and look absolutely gorgeous for summer weddings, especially if you don't wish to expose your arms but also don't want to be too hot.