Kent and Surrey have always been incredibly popular for holidays and day trips, but wedding venues – Kent and Surrey based, have seen a boom in demand in recent times for several reasons. In this guide we're going to lay out the very best that both counties have to offer, and suggest a few wedding venues that might not immediately occur to you. Kent and Surrey are full of hidden gems as well as outstanding international venues, and there is guaranteed to be something here that will surprise and delight you.
 Wedding venues Kent
Known as the Garden of England, Kent's scenery is both varied and glorious. From the white cliffs of Dover, through to Margate with the Turner Contemporary Gallery and Ramsgate with one of the largest marinas on the south coast, Kent has more blue flag beaches than any other UK county, so if your wedding plans have a seaside theme, Kent's your first choice! And not all seaside resorts are the same, you can choose from Broadstairs, a stunning town with traditional housing, shops and pursuits, or Whitstable, known for its foodie focus, Sandwich, one of the original Cinque Ports and Herne Bay for wildlife and water sports. Of course there's Chatham dockyard too, where you can actually marry, or just plan an amazing reception – for retro buffs, there are special events such as 'Salute to the '40s' and 'Festival of Steam' which make a great backdrop to a theme wedding. Inland there are also rolling hills and picturesque villages, orchards and wetlands.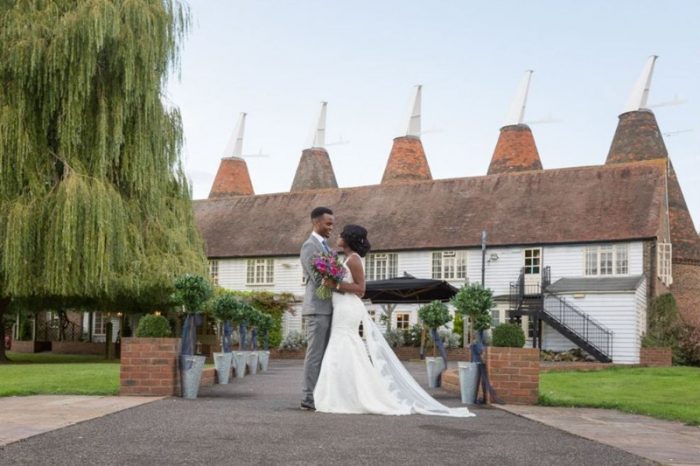 Weddings in Kent – what makes them special?
What makes Kent such an ideal wedding choice isn't just the scenery though. There's also the range of wedding venues Kent has to offer – cathedral towns like Canterbury and Rochester have both history and bustle, with great opportunities for shopping as well as outstanding wedding venues. Then there's the chance to take your wedding guests on a really unforgettable wedding journey, on Kent's steam railway through the Wealden scenery from classic Tunbridge Wells with its health-promoting spa history through to Groombridge Place with its amazing gardens (one of which is even called the Drunken Garden!) In fact, given the range of wedding venues Kent boasts, you may literally be spoilt for choice.
 Choosing Kent for your wedding
 If wedding venues Kent sound perfect for you, just browse our Wedding Directory to find venues, suppliers and everything else to make your wedding day perfect. We've everything from cakes to photographers that will deliver the wedding of your dreams.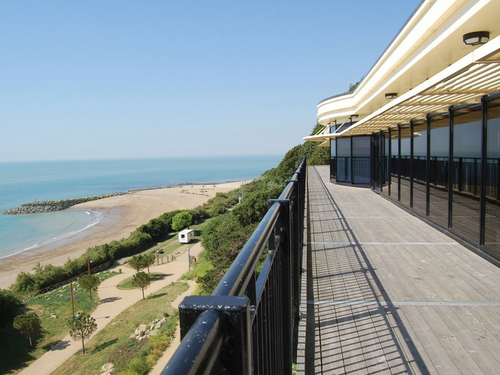 Wedding venues Surrey
Surrey has a plethora of unique and outstanding wedding venues, from vineyards to stately homes, from elegant estates to rustic barns. Wedding venues Surrey based are often popular because of their excellent transport links, allowing people to easily reach the county from all over the UK, or in fact, the world. In addition to wedding venues Surrey also offers an impressive range of reception opportunities, from museums of flight and motorsport to delight the history buffs, through to locations that combine working farms with adventure parks, all the way to resort hotels.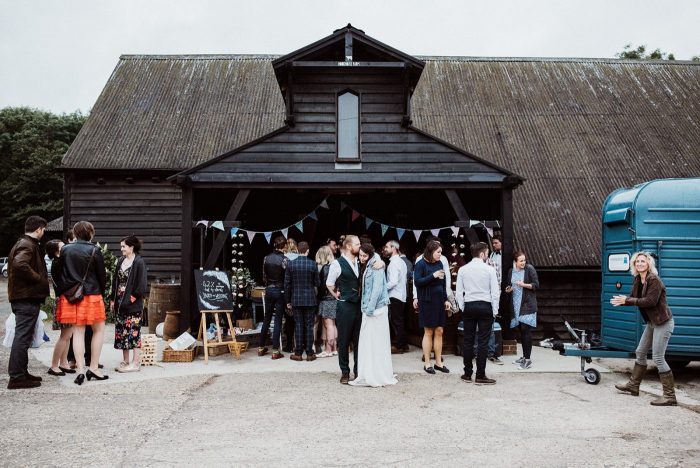 Wedding venues Surrey also include actual palaces like Hampton Court and Guildford palace, and for those who like peace and quiet, small family weddings can be held in a dozen places along the North Downs Way.
Surrey – the unique county for weddings
One of the most popular wedding venues Surrey has to offer is Kew Gardens – a romantic and unusual location for a wedding filled with beauty, serenity and incredible photo opportunities. For those who like to travel, the Surrey Hills are classed as an Area of Outstanding Natural Beauty, and Leith Hill in particular with its seventy steps up to the top of Leith Hill Tower is the highest point in the South East, offering views of the London skyline, you can even see Big Ben! All this makes Surrey not just a great wedding venue, but also a perfect location for an unforgettable honeymoon.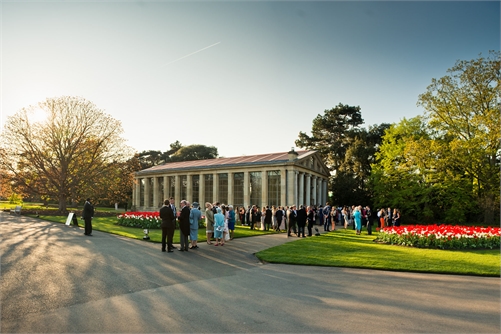 Choosing Surrey for your wedding
With its unique location, many attractions and easy transport links, Surrey is perfect for a UK based wedding and in recent years has only grown in popularity as couples increasingly honeymoon in the place where they marry, or host big family events that are as much about the gathering of loved ones as about the bridal couple themselves. Finding the perfect location of this kind of event can be tricky, as it requires accommodating childhood mates and far flung relations from both sides, but many locations in Surrey offer the 'something for everyone' that makes a wedding into an unforgettable affair for all concerned.