New House Farm, a truly unique wedding venue in Cumbria
Every wedding venue claims to be unique - but New House Farm truly deserves to use the term. Snuggled into the chocolate box pretty Lorton Valley, Cumbria, this country house was built in 1650, making it a venue steeped in history. It's now a luxurious guest house, and a wonderful base for a wedding. The house itself is a Grade II Listed building, offering open fires and an extensive secluded garden, which sits in splendid Lake District scenery. Wedding photographers relish the opportunity to shoot outdoors at New House Farm, where the brook and pond make the ideal backdrop for photographs that benefit from the Lake District's distinctive scenery and amazing natural light.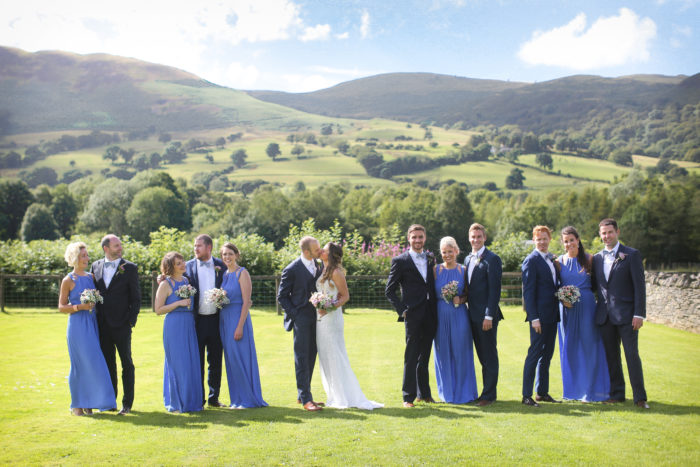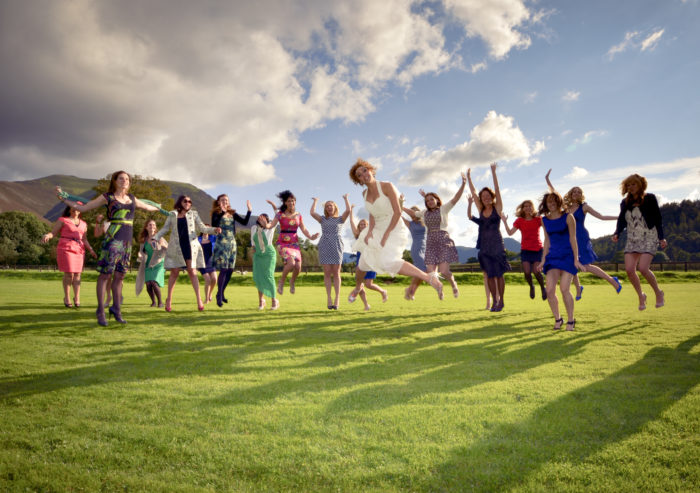 Hayloft reception - celebrating your wedding in style
Wedding receptions are usually held in the Hayloft, a carefully restored barn that can accommodate 130 people in comfort and style. One of the real charms of the Hayloft is the ability for each couple to tailor the decor to suit their wedding theme - from boho to minimalist, from country house to winter wonderland - there's wonderful scope to make this venue uniquely your own. There's also a professional level kitchen, and a staffed pay bar, ensuring you and your guests can wine, dine, laugh and celebrate in style.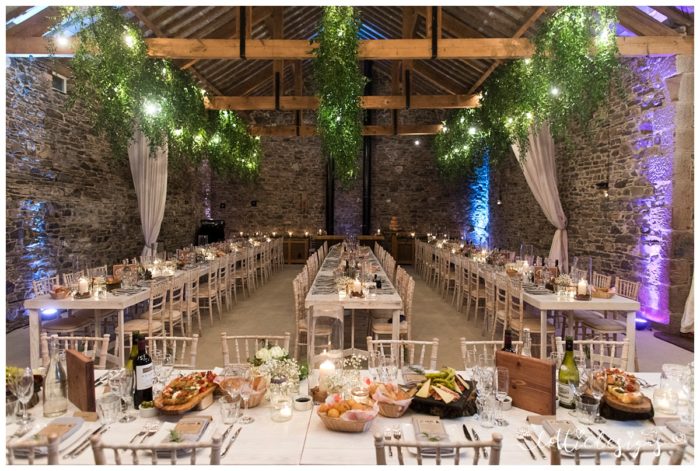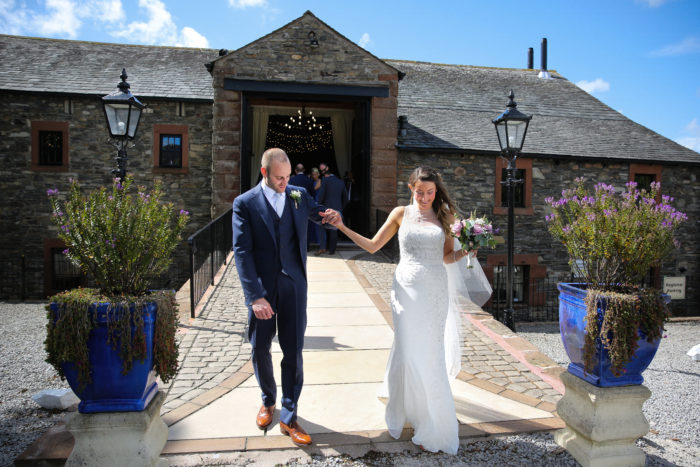 For smaller ceremonies, the house itself can host up to 20 people and has a fully licensed room for ceremonies - the staff are fully committed to tailoring the country house's facilities to meet each couple's needs. Smaller weddings can also benefit from a special mid-week package which gives them access to all these lovely facilities at a reduced cost. New House Farm also has a strong relationship with a catering partner that specialises in creating personalised menus and wonderful fresh food to give you and your guests an unforgettable meal.
Winter weddings are a speciality of this outstanding venue - the rolling Lake District scenery with its snowy hills can make a spectacular backdrop at a time of year when other venues might not be looking at their best. Not only that, but weddings booked between November and mid-March are offered a special price which makes this venue attractive financially, as well as visually!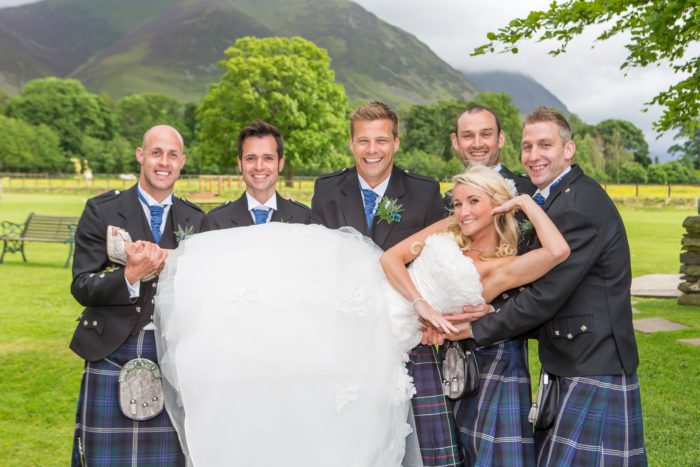 Pre and post wedding luxury accommodation
The bridal couple and selected guests also have the chance to use the country house as a hotel, before and after the ceremony. The five New House Farm bedrooms with their beams, exposed stone walls and window-seats are cosy and romantic spaces, some have four poster beds, and there's even a garden hot tub to add that extra element of sumptuous luxury. Then there is further accommodation for up to 16 people in six gorgeously decorated and furnished cottages located in Scale Hall, about a mile and a half from the farmhouse.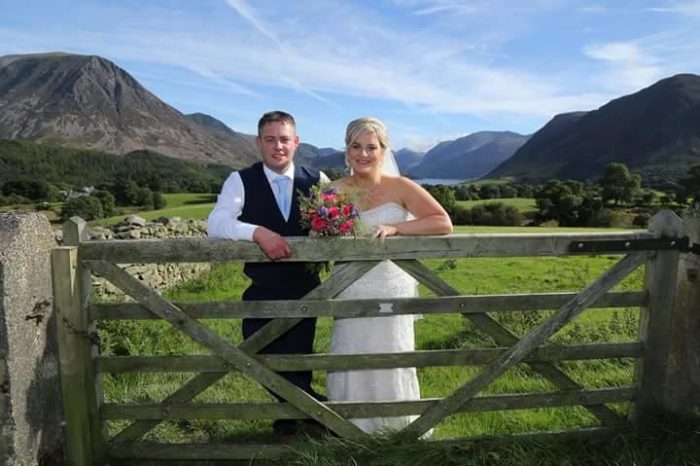 With spectacular views, every possible comfort, excellent facilities and the ability to style the reception space however you choose, New House Farm offers the kind of wedding that every bride dreams of.
New House Farm,
Lorton,
Cockermouth,
Cumbria
CA13 9UU