Many weddings these days have a firework display as the culmination of a day of fun, festivity and celebration. This is because fireworks offer an amazing experience, they work for all ages and all cultures and they create a natural punctuation point in an event, whether it's to signal the moment between an evening reception and a night of fun, or just to indicate that the wedding day is over and it's time to go home.
When you're looking for a company to create the perfect, breathtaking firework extravaganza, Classic Fireworks Ltd should be top of your list. Why?
They have decades of experience in the firework industry, and their membership of CBI Explosives Industry Group and British Pyrotechnists Association means they are top flight professionals with up-to-date experience and ideas
Products are designed and tested to BS7114 and all firers are BPA firer certificated
Expertise in low volume fireworks and colour coordinated displays – for the bride who wants fireworks to match her dress or accent colours, this is the company who can deliver
Their personal service is second to none, and their professional expertise along with a focus on lower overheads means you get more fireworks for your money.
Not only do they have a fantastic pedigree in wedding fireworks, but they have partnered with the biggest and most demanding public events and organisations such as: the Royal Liverpool Philharmonic Orchestra, the Christmas Lights switch on in Regent Street, Hogmanay celebrations for the City of Aberdeen, the Royal Air Force and Legoland Windsor.
This means that Classic Fireworks Ltd has an unbeaten track record in creating and delivering amazing fireworks, UK wide, with specialist knowledge of weather conditions, venues and wedding celebrations that allows them to design the perfect display for you.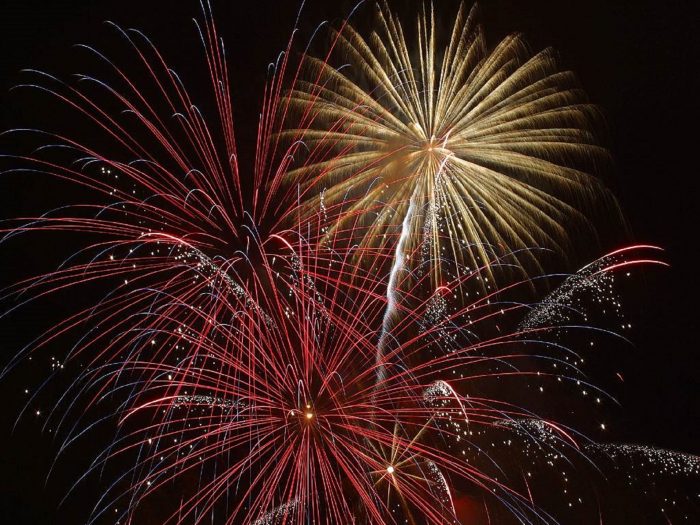 You might be thinking that while this all sounds fabulous, it's definitely going to be out of your budget, nothing could be further from the truth. Classic Fireworks has a range of bases around the country that means they can offer complete nationwide coverage at a very cost effective rate. That's why so many brides who want a wedding that lights up the sky choose to Classic Fireworks to create their reception firework display.
In addition, Classic Fireworks has some superb special effects which can make any wedding more memorable, such as:
Snow machines – environmentally friendly and residue free, these magical devices give you a truly 'white wedding' whatever the time of year
Streamer cannons – we're all familiar with party poppers, and a streamer cannon is similar but it festoons your guests in coloured paper or favours
Bubble machines – for a touch of whimsical fun, a gigantic bubble machine creates a stream of rainbow coloured bubbles that delight young and old
Fire pictures – a 2 metre high heart with the happy couple's initials.
So for the most wedding elegant firework display, with unmatched additional special effects, from a company with unparalleled success in pyrotechnics, Classic Fireworks is the perfect partner.
To find out more call Classic Fireworks on 0844 8008542 on visit their website