Spotlight on Lordswood Leisure.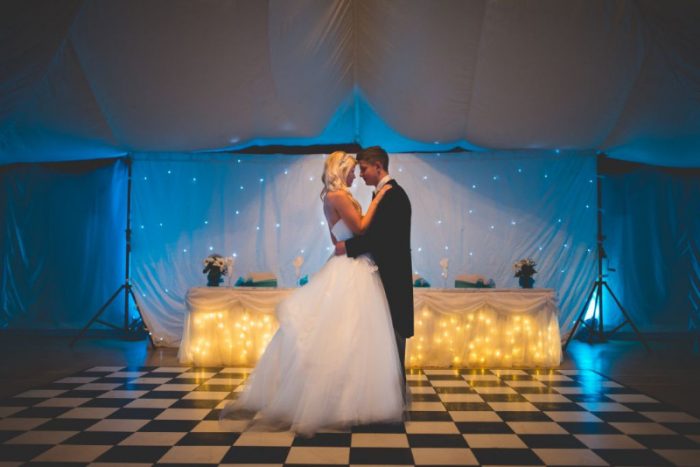 This wedding venue in Kent is a real gem! Many brides want to get married in Kent – the 'Garden of England' – and few Kent wedding venues have as much to offer as Lordswood Leisure Centre. With three different reception spaces, each having its own unique ambience, there is something for everyone – and every size of wedding.
Lordswood Leisure Centre is set in 14 acres of glorious woodland, which in turn is just ten minutes from both the M2 and M20, making this not just a beautiful location, but a beautifully convenient one. This is a venue that makes weddings special, offering everything you need to help make wedding planning easy and fun. From a DIY DJ booth, onsite catering, a list of recommended external suppliers and a professional, dedicated wedding organiser,  Lordswood Leisure focuses on making every wedding exceptional and memorable.
Perfect wedding venue, Kent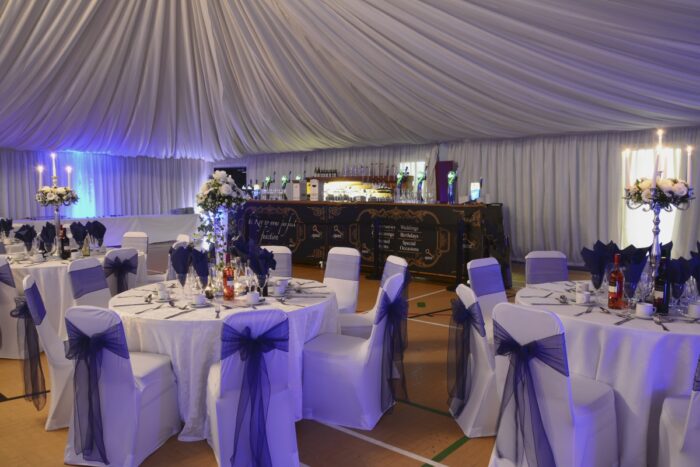 The Grand Quee Suite – if you are looking for a large capacity wedding venue, the Grand Quee Suite is ideal. Offering 500 guests a luxurious experience, in a silk-linen indoor marquee lit by elegant Chaneliers, this amazing space is easy to personalise: with coloured up-lighters, up to fifty tables with table cloths and chair covers to match your decor*, a fully stocked bar, and a sophisticated black and white dance floor, add up to an unforgettable location for stylish wedding celebrations. Guests arrive through a separate entrance that leads to a charming garden space with trees, pergolas and an external marquee – ideal for welcome drinks and photographs.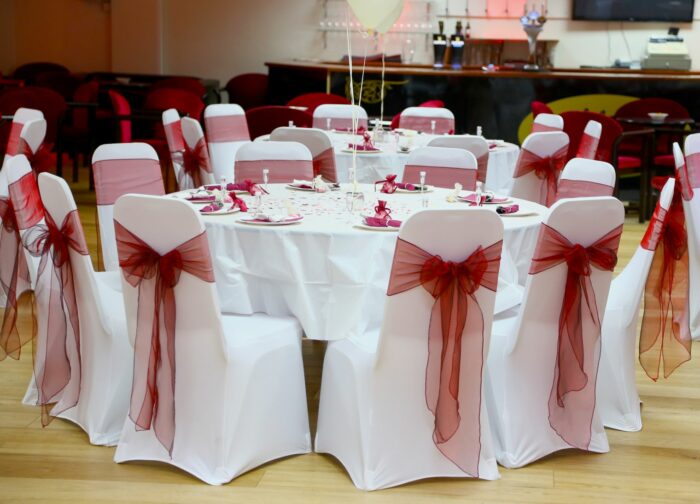 The Quee Suite – easily accommodating 150 guests, this wedding suite comprises a 40ft x 40ft internal marquee with a stunning central chandelier. Swags lining the roof margin are optional, but add luxury to the room and in-house LED up-lighters provide a splash of colour that harmonise with the chosen wedding decor.*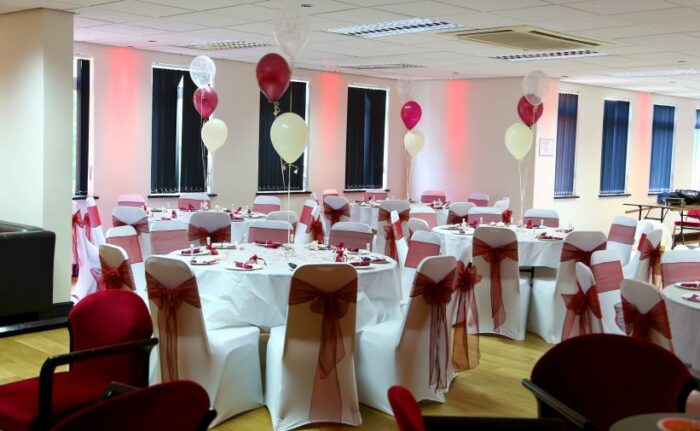 Martin Grove Suite – with three main areas: bar, seating and dance floor, the Martin Grove suite at Lordswood Leisure Centre is ideal for evening receptions and dancing into the night. Comfortably holding 200 guests, with an elegant, neutral decor and inbuilt multi-coloured lighting to match the wedding decor, this is the perfect location for big evening events.
Wedding and civil ceremony venue, Kent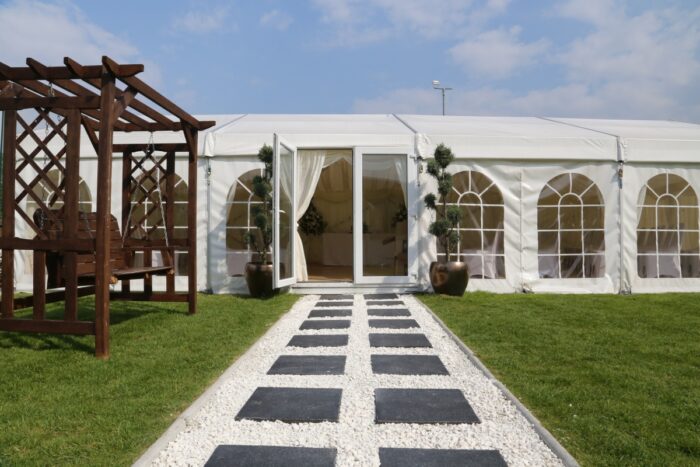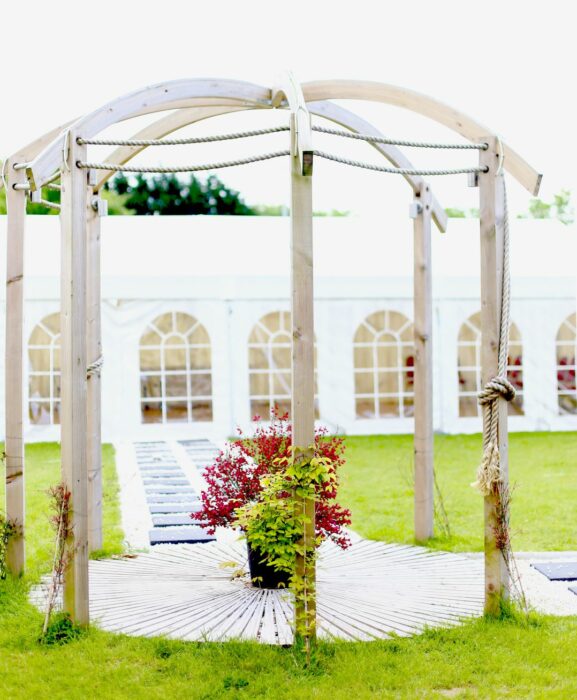 Wedding ceremonies can be held in any of these three suites and also in the outdoor marquee and garden and in the Starlight Room.
The outside marquee seats 75 guests and is the perfect place for an outdoor civil ceremony. With ivory silk decor and a calm outdoor ambiance this is a wonderful choice for those who've always wanted a garden wedding.
The Starlight Room seats 120 and offers a chance to host a civil ceremony in stylish surroundings, with a carpeted aisle for elegant entrances and comfortable seating. And as it is adjacent to the Martin Grove Suite, you can move from a solemn celebration to an evening of excitement without ever having to leave the venue.
* may incur extra charges
Find out more about Lordswood Leisure