We have six good reasons to make a register office wedding your first choice!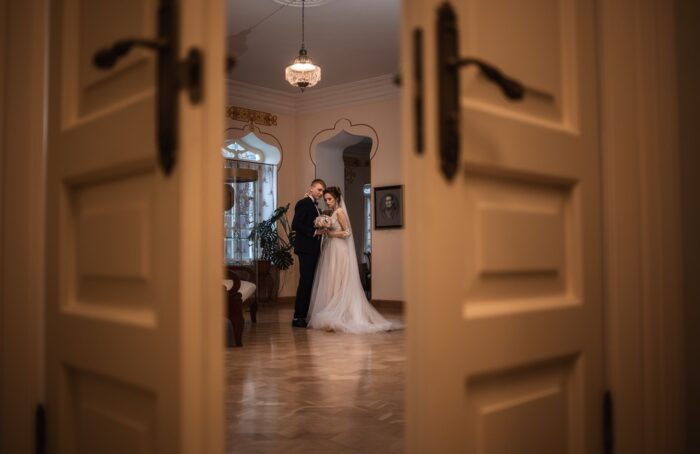 **
It's modern – register office wedding were introduced in 1836 and by 1901, when Queen Victoria's reign ended, over a million couples had chosen it, making it a madly popular option. That modernity continues today with register offices generally offering understated and simple decor, ideal for a minimalist wedding, but also perfect for those who don't have strong religious convictions or where marriages contain more than one religious tradition.
It's easy to tailor – most register offices have several spaces available for weddings, ranging from large areas for big weddings through to intimate rooms for tiny events. Some even have an aisle to walk down and many make superb use of the architecture of government buildings to offer really stunning spaces that are great for photographs. Depending on the venue, you may even be able to bring your own wedding decorations and/or music.
It's great for those on a budget – if you're saving for a home, starting a family or want to spend your wedding budget on a lavish wedding reception rather than on the ceremony itself, then register office fees tend to be considerably cheaper than most other options. You can also be a little more flexible about dress codes, 'your favourite smart casual' or simply 'come as you are' if you don't want friends and family to have to lash out on new outfits for your special day.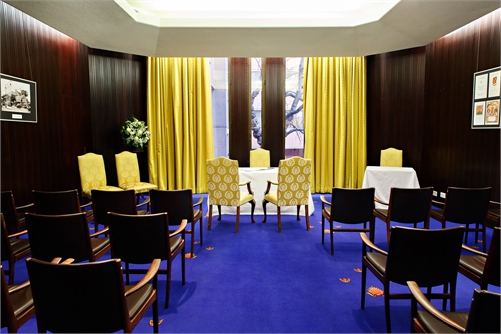 It's the perfect beginning to a destination wedding – it can be tricky, or downright impossible, to get married legally in some countries, which is especially disappointing if you have a specific destination in mind. However, with a quiet register office wedding in the UK, you can go and have a wonderful blessing ceremony at your destination, confident that you're already legally wed!
It's easier to adapt – while register office weddings have an exchange of vows like any other wedding, the registrar who officiates at your wedding will have a shorter, simpler script than in a church wedding and they often provide a range of pre-prepared scripts that couples can use: eg romantic, traditional, modern etc, and that can be a relief for some couples. Equally, when the couple choose to write their own vows, a register office can be much more accepting of variety and unconventional approaches than more traditional venues.
It can cut through conflict – the only people who have to be present at a register office wedding are the couple getting married and two witnesses! This means that where families have different wedding traditions that can't easily be reconciled, you can cut through the problems by having a simple register office ceremony (you can even take that famous route of asking two random passers-by to be your witnesses!) and then organise a reception or blessing to bring the families together without having to engage with lots of conflict over whose family tradition gets used on the day.
** Pic Credit: Владимир Васильев at Pexels