It's impossible to overstate the romantic charm of The Wolfscastle Country Hotel. This lovely wedding venue offers so many unique features that it makes any wedding superlative, beginning with the view over the Treffgarne Rocks, set in a beautifully wooded Pembrokeshire landscape. Then there's the building; a Victorian vicarage with elegant modern features that make wedding celebrations exceptional.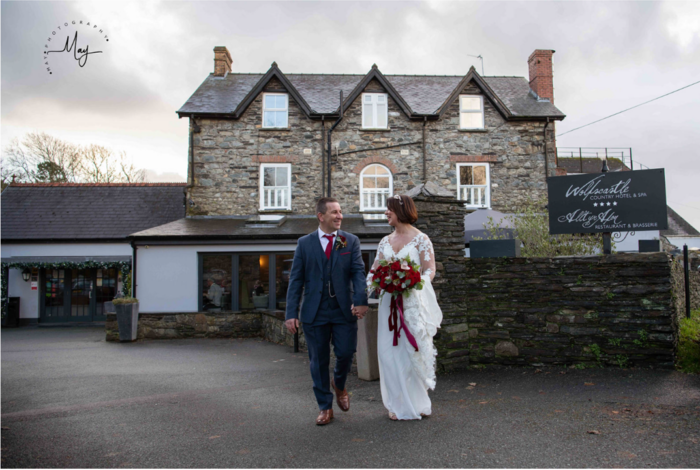 If you've always wanted a fairy tale wedding, then Wolfscastle is the place for you, offering a well-tested blend of bespoke wedding planning in an award-winning venue, overseen by an experienced wedding planner and delivering a completely exclusive wedding experience.
For example, the Garden Room is a stunning modern setting, with a vista of beautiful lawns; the ideal setting for a wedding or civil ceremony you and your guests can stay in the hotel and have a luxurious weekend, including a special spa deal that elevates your wedding into something unforgettable.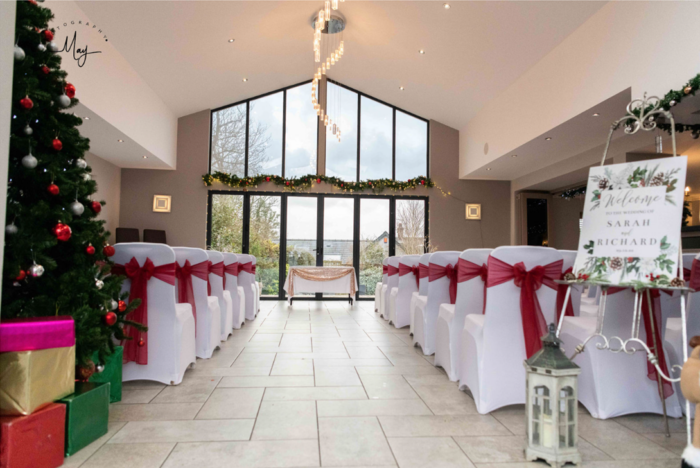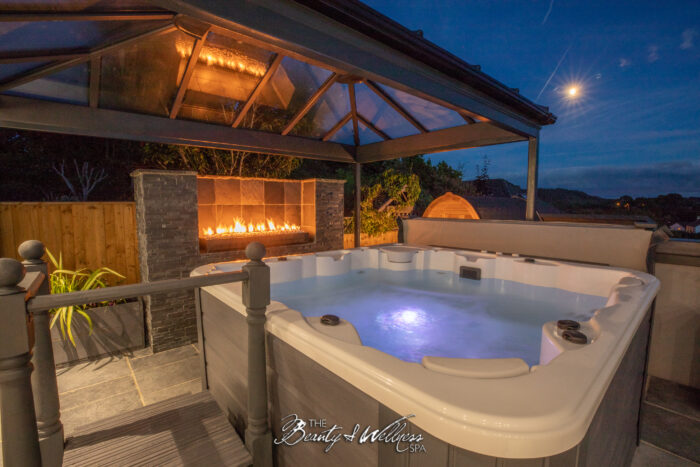 The superlative country house wedding venue
On the other hand, if a big country house wedding has always been your dream, the Sealyham Suite, when combined with the Garden Room, can accommodate 190 people for a sit-down meal and up to 250 for an evening buffet. Wolfscastle really is a hotel for every wedding, which is why it was voted the most Romantic Hotel of the Year in 2019 and Best Boutique Wedding Venue in Wales 2022.
And that's just the beginning. There's a dedicated wedding planner who will work with you to make your wedding day perfect, and a team of chefs with a combined experience of more than four decades are on hand to provide the kind of wedding catering that every bridal couple dreams of, delicious food made from superb local ingredients. With two AA rosettes under their belts, the brasserie and restaurant team are an integral part of what makes wedding celebrations at Wolfscastle so memorable.
A bespoke wedding in world class surroundings
Another element that makes Wolfscastle such a lovely venue for a wedding or civil ceremony is the fact that it's family run. There's something about having that personal touch that makes a hotel wedding just that little bit more intimate, allowing you to combine all the service and amenities of a first class hotel with the tiny bespoke details that make your wedding uniquely yours. For example, there's an outdoor cocktail bar that you can personalise to be a gin or Prosecco bar, or even an ice-cream parlour with Wolfscastle's own luxury ice-cream flavours on offer. As a dog-friendly hotel, Wolfscastle will even allow you to bring along your four-legged friend for your wedding day!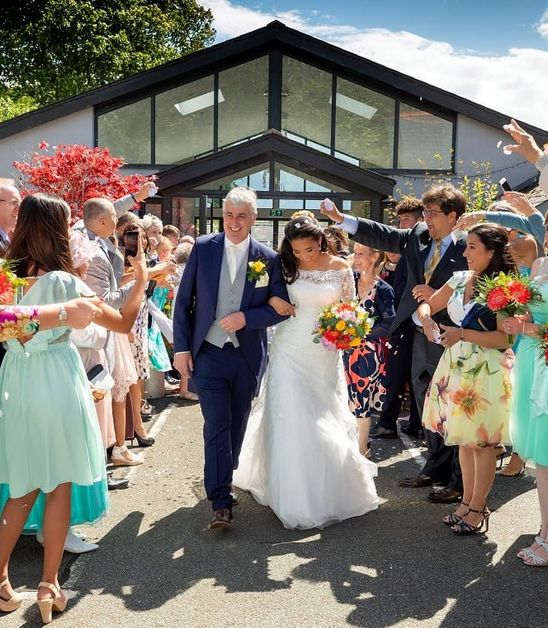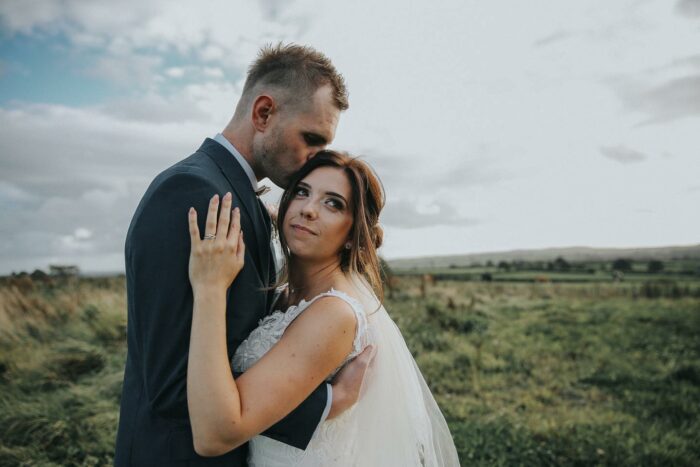 Perhaps one feature of a Wolfscastle wedding that should be highlighted is the winter wedding. The glorious scenery around the hotel is gorgeous in summer but truly comes into its own in winter where the combination of a forested landscape and the incredible Treffgarne Rocks elevate the surroundings into something truly superlative. But at any time of year, a wedding at Wolfscastle is an outstanding experience.