Essex has so much to offer when it comes to Weddings.
Thinking of getting marries in Essex? Essex is an amazing county in which to get married, for several very good reasons!
Scenery
Essex really does have it all, from beautiful little villages nestling in glorious countryside, to a long and varied coastline 350 miles in fact, including popular tourist resorts like Clacton and Southend, salt marshes and oyster beds and the fortifications that run from Harwich right up to the mouth of the Thames. If you're planning a wedding that needs to have a 'wow!' photo album, Essex has the scenery to meet your needs.
Facilities
Essex boasts excellent transport links which will allow your guests to travel swiftly and comfortably to your wedding ceremony. It has Michelin starred restaurants, cosy country pubs and a thriving night-life that means you'll find great musicians, DJs and other entertainers to make your wedding reception unforgettable
History
Once a Saxon kingdom and central to most of the UK's import/export industry for many years, Essex has a fascinating range of historic venues from ancient Cinq ports to Georgian country houses, medieval castles through to Victorian mock gothic piles and everything in between. Of course Essex's history extends way beyond its architecture: Roman Essex was a bustling centre of commerce and administration with villas, towns and roads down which legions marched. The Normans found Essex very congenial and built manor houses and fishponds galore. Elizabeth the First loved Essex too, and it's from her reign that some of the most swoon-worthy castles and manor house date. Finally, the Victorians criss-crossed the region with railways and enjoyed the county's thriving market towns, well-stocked market gardens and – of course – its lively seaside fun. All this history makes Essex treasure trove of stunning buildings and beautiful locations for your wedding.
Wedding Venues
A wedding day is a once in a lifetime event, which is why an Essex wedding day is always going to be special. The county is full of amazing wedding venues from yurts in meadows with their own glamping sites through to golf courses with luxury accommodation right up to civil ceremony venues (over 150 across the county) including barns, country clubs, towers, castles, and coach houses. Essex also has many charming little churches that are available for your religious ceremony. So whether you're looking for a traditional venue for a classic wedding ceremony or a quirky, once in a lifetime location to make your wedding dreams come true, Essex is bound to have exactly what you're looking for.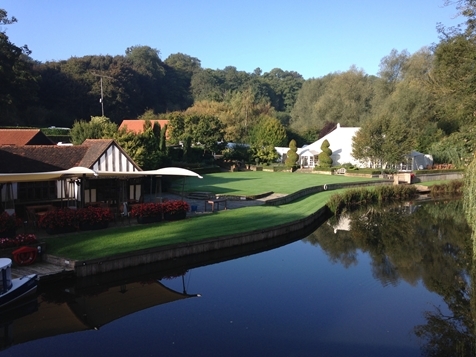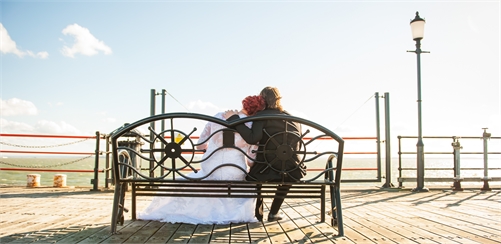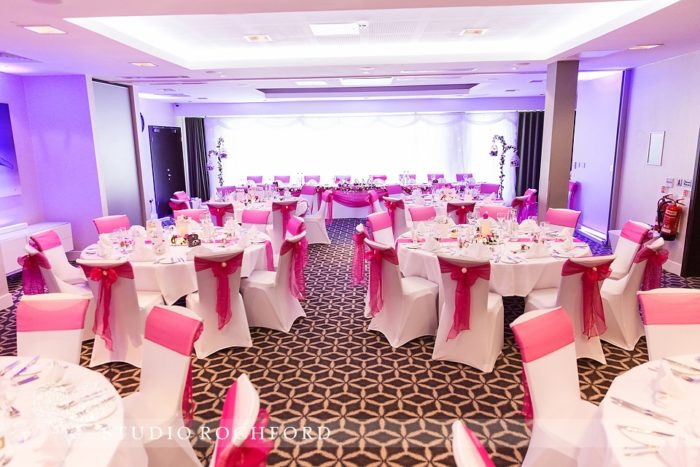 Seasonal style
Essex is a gentle county, with winters that don't become arctic and summers that are the epitome of the traditional British paintings of Constable and Turner. From balmy springtime to glowing autumn colours, Essex will be splendid, regardless of your wedding date.
View our fantastic selection of Wedding Venues in Essex