Who chooses charity wedding favours? It's an increasing development that ticks a lot of boxes for modern bride and grooms. So what's on offer and why should you consider them for your wedding. There are a wide range of reasons that couples choose charity wedding favours and an almost unlimited range of favours that they can choose from, including sweet and quirky place cards, dignified lapel badges and even packets of seeds.
Second time around and later life marriages
Couples who are marrying again and those who've been cohabiting and now want to formalise their relationship, often feel that their wedding day is something very special – a way of committing themselves not just to another person but to a wider family and community that they value and wish to be part of. As a result, charity wedding favours can be a way of giving back to that wider community on such a special day. This is why organisations like the Dog's Trust have created a range of cute and contemporary wedding favours to allow individuals to support their work whilst still fitting their favours into their chosen wedding decor.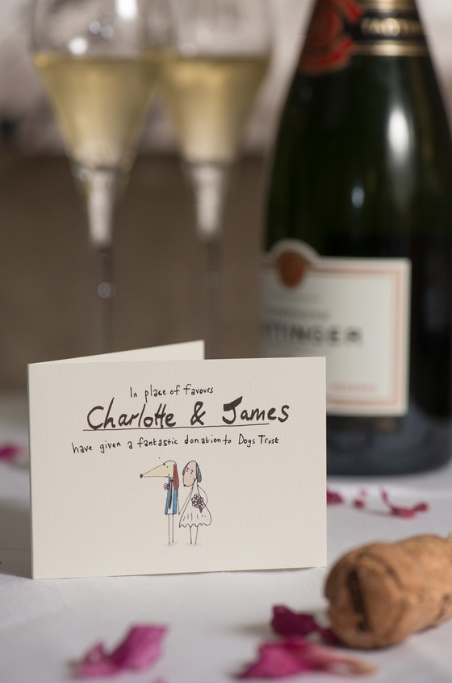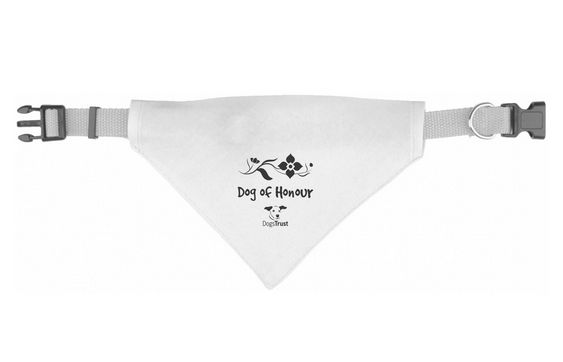 Remembering and honouring those who've passed on
For many couples, the wedding day won't be complete without some reference to significant relatives who can't be present – beloved grandparents or other family members or friends who have died, especially of diseases like cancer that still require research. Macmillan has one of the widest ranges of wedding favours from bunting to pins, from place cards to sticky notes, which mean that any kind of celebration from a small civil ceremony to a lavish church and castle weekend wedding can still be touched by the presence of those we love and wish to remember.
 Because they love the collaborator
Many couples can't afford a dress from their favourite designer but they can invest in favours designed by them. When Cancer Research UK teamed up with their current designers Jenny Packham and Suzanne Neville they put designer dreams in the reach of every bride.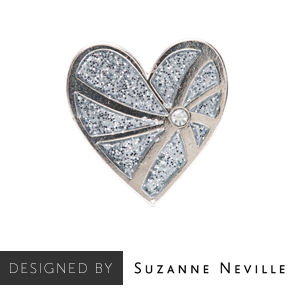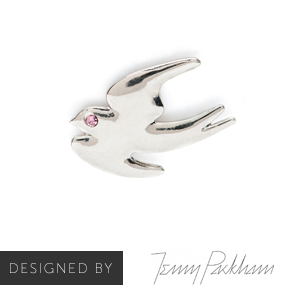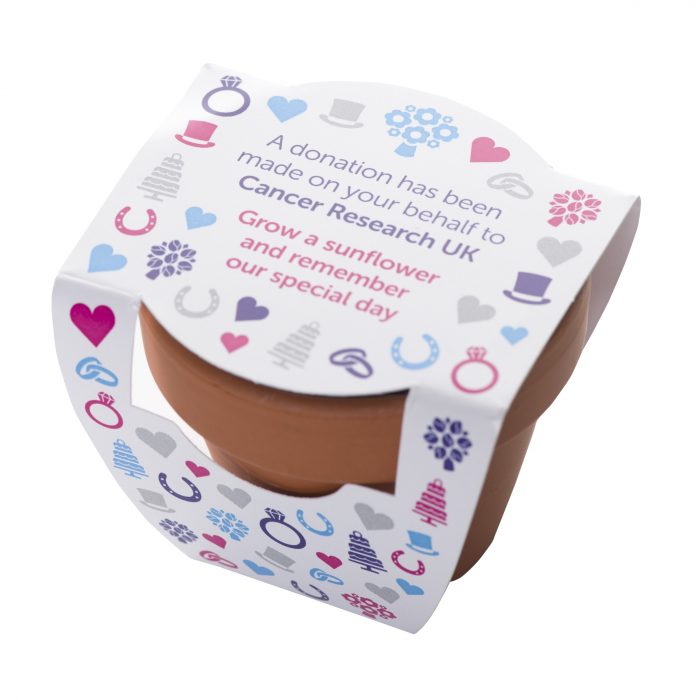 For inspiration
A wedding is much more than a day with posh frocks. It's a celebration, a commemoration, a commitment … all these elements of a wedding lead us to reflect on our own relationships, our place in the world and what we're achieving and enjoying about our lives. Opting for charity wedding favours allows the couple to demonstrate their beliefs and hopes for the world. Mind offers a fascinating range of wedding favours including packets of sunflower seeds to be given as gifts which both fund the work of the mental health charity and inform people of the organisation's aim to ensure that nobody has to face a mental health problem alone.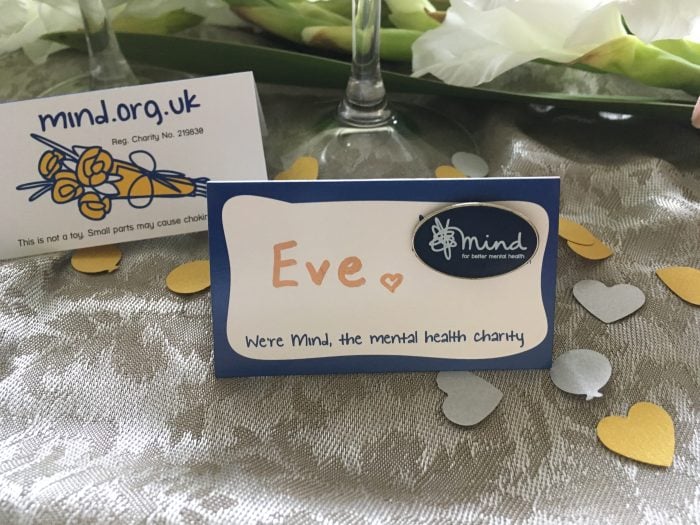 For other great Wedding Favours ideas take a look online