Stoke Park is Wedding Venue perfection!
So why get married at Stoke Park?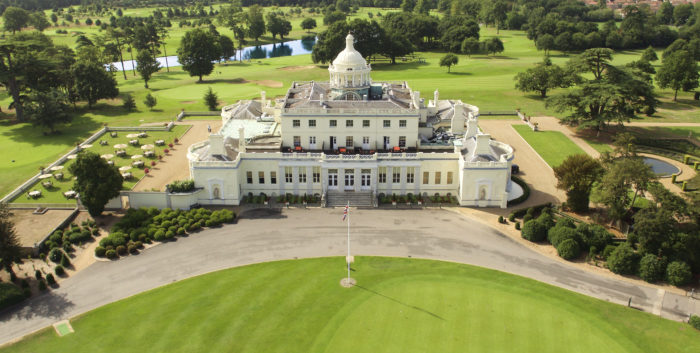 As every bride knows, a wedding is supposed to be a spectacular, inspiring, heart-warming experience. From time to time though, even the most upbeat bride can find herself feeling stressed, under-appreciated and wondering if it's all going to be worth it. And eventually, it will.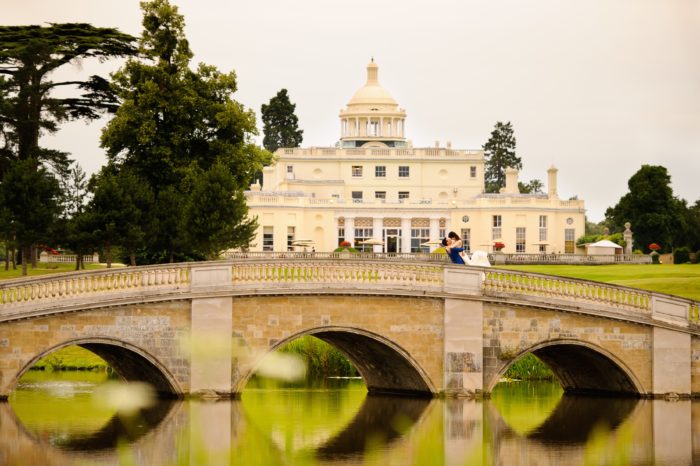 Finding a wedding venue should be fun
But … it doesn't have to be that way, and one wedding venue that really ensures that brides find the planning of their wedding as pleasurable as the day itself, is Stoke Park.
First, it's an absolutely stunning space, eight different rooms that can accommodate your ceremony, as well as the Fountain Terrace for outdoor events, all of which fit beautifully into a pure white Palladian mansion elegantly placed within a 300 acre park with landscaped gardens, lakes, and rolling lawns. And Stoke Park's location in Buckinghamshire has good access by road and rail.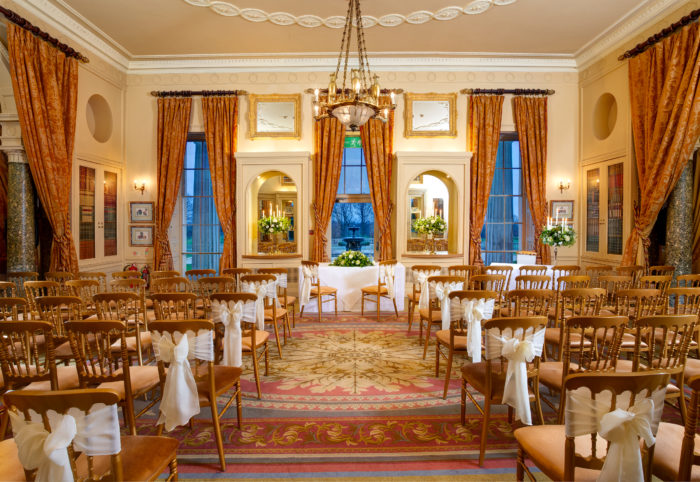 Second, Stoke Park is a real wedding-centred venue. With 49 ultra-luxurious bedrooms, a spa and a world class chef, this is one wedding that no guest will ever forget. Catering for up to 146 guests, there's a wonderful ambience to a Stoke Park wedding which works well with the absolute professionalism of the wedding team.
Third, it's heart-stoppingly romantic. There's something exceptionally lovely about the Palladian style of architecture, and its breathtaking scope and scale make Stoke Park one of the finest 'grand venues' for a wedding.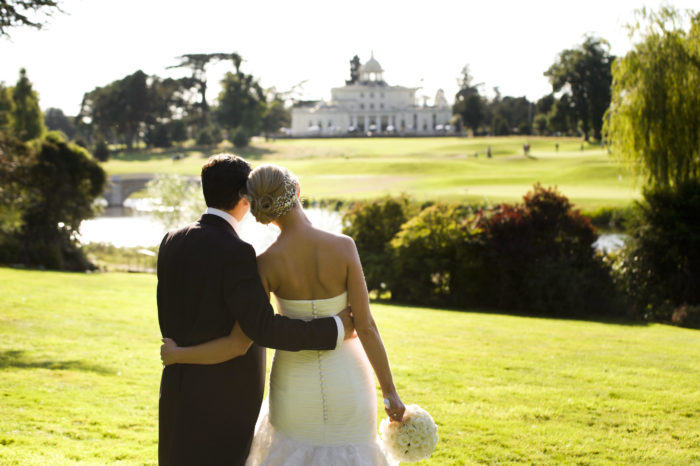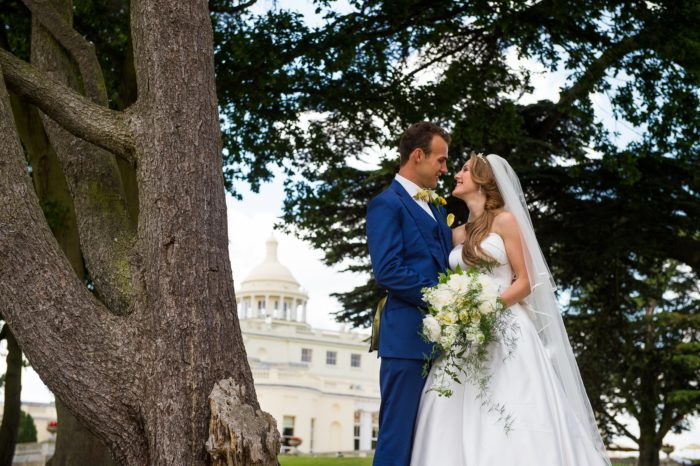 The Stoke Park wedding planning experience
It all begins with an appointment with a wedding coordinator, who helps bride and groom decide on everything from booking the church or appointing a registrar through to choosing entertainment and extras such as your photographer and florist, who should make your wedding cake and even your reception entertainment.
Then there's the menu tasting day – a fabulous opportunity to try out various wedding breakfast ideas and to talk to the chef himself. During this day brides usually talk to the spa about what pampering treatments they would like.
Three months before the wedding Stoke Park invites bridal couples back to walk through a minute by minute plan of the special day, which will be recorded as your bespoke wedding plan, tailored to your desires and unique to you.
And then, when you thought things couldn't get any better – or easier – in the week before your wedding you'll meet the Master of Ceremonies who'll be in charge on the day and also get a chance to finalise every little detail with your wedding coordinator.
It really couldn't be easier, it certainly couldn't be more fun, and – when you see the faces of your guests, look out over the stately beauty of Stoke Park's grounds, and find yourself gliding smoothly through your day – you'll know that Stoke Park has once again give a happy bride and groom the superlative experience that this glorious venue promises.
Find out more about Stoke Park visit https://theweddingdirectory.co.uk/wedding-venues/buckinghamshire/stoke-poges/stoke-park/
Or click here, to see other great wedding venues in Buckinghamshire