Woburn Abbey Weddings.
Woburn Abbey Estate is located in Woburn, Bedfordshire, just one hour from London, Birmingham, Oxford and Cambridge. Being home to the Duke of Bedford for nearly 400 years and today, being home to the 15th Duke and his family. Set in 3,000 acres of deer park and with nine species of deer prancing through the grounds, Woburn Abbey Estate offers an idyllic yet, unique backdrop for your special day.
Whether you are dreaming of a simplistic, intimate wedding or an over-the-top, extravagant affair, Woburn Abbey Weddings offer three very different and distinct venues that can accommodate parties from just 25 guests all the way up to 250.
At the heart of the Woburn Estate sits The Sculpture Gallery. This architecturally stunning building, which was originally constructed for the 5th Duke of Bedford as an orangery, but was later used to hold his collection of sculptures, is a picture-perfect wedding venue. Decorated in grand, chiselled carvings, imperial pillars, ancient paintings and of course, fabulous, intricate sculptures, the gallery's interior evokes a sense of sophistication and serenity ideal for your wedding ceremony and/or reception.
Overlooking the venues private gardens and the Camellia House Lake, the gallery is also in prime position for your all-important wedding photos, allowing you to make full use of the picturesque surrounding grounds.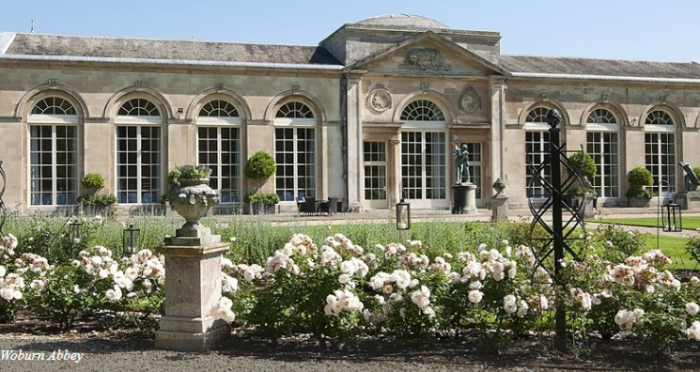 In addition to The Sculpture Gallery, The Woburn Estate also offers two additional wedding venues. The Woburn Hotel, which boasts 4 AA stars and is licensed for civil ceremonies, is ideal for a more intimate wedding day with quality service and food and the fun and quirky Safari Lodge at Woburn Safari Park, which can hold wedding receptions for up to 220 guests.
With the support of Woburn Abbey's dedicated wedding team, you can adapt your dreams into a reality by planning a bespoke day shaped around your every wish.